Replacing kitchen countertops on a budget is quite easy to do. With the right choice, you can make a lot of difference to your kitchen remodel.
While most people usually replace their countertops and cabinets simultaneously, some homeowners opt for one or the other. Suppose you are remodeling your kitchen but don't have a huge budget to spare. In that case, you might look into replacing your countertops on a budget. 
New countertops can make a significant difference in a kitchen. However, before buying countertops for your kitchen, it is important to consider which material suits your budget and lifestyle. Here are our favorite ideas for replacing your kitchen countertops on a budget.
Paint Your Countertops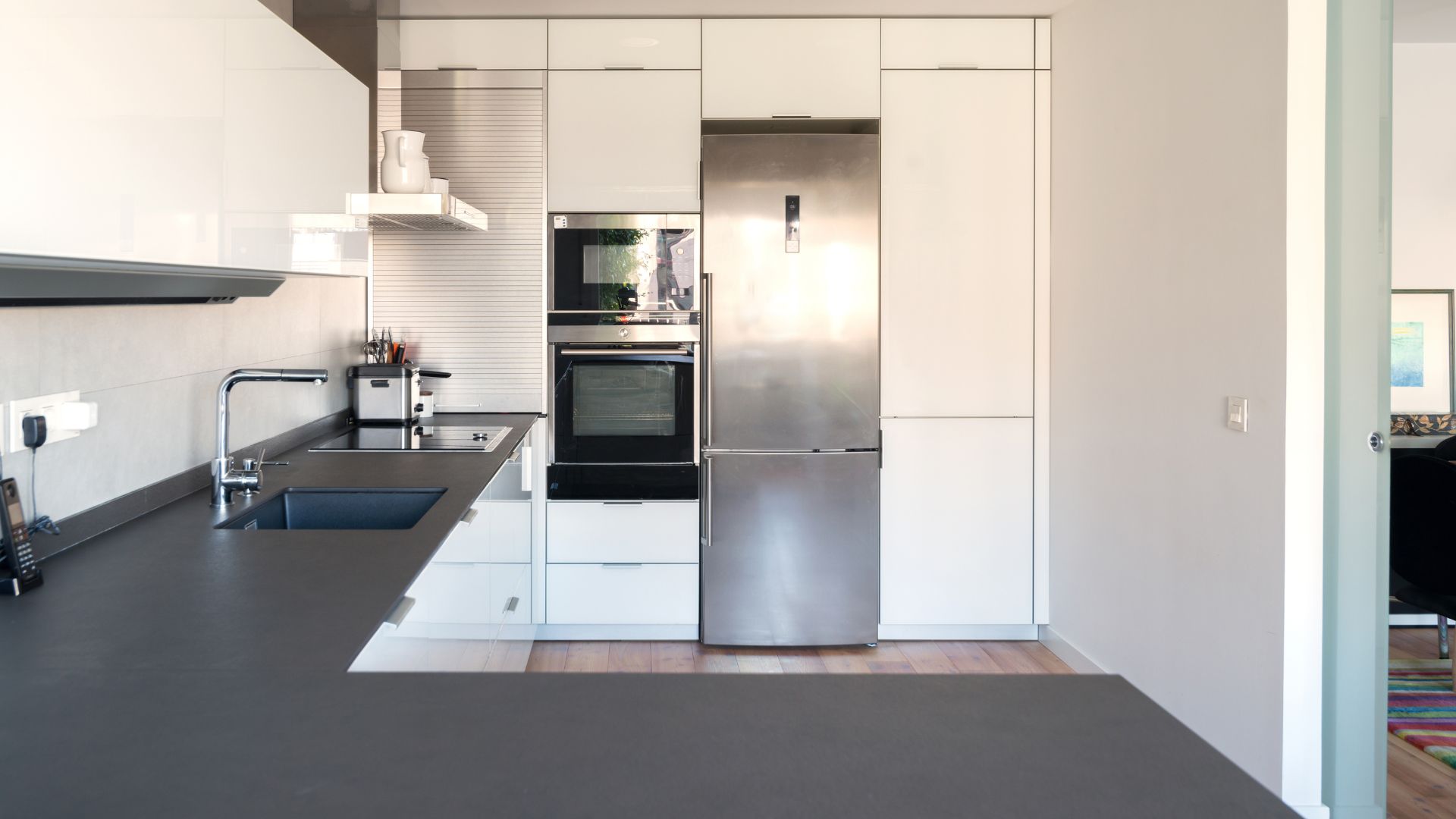 Paint can makeover your kitchen wall on the cheap for sure. But did you know it can do the same for your kitchen countertops as well? There are many products in the market to get the job done and that too under $100.
You can paint laminate, solid-surface, and cultured marble. Never attempt to paint natural stone, tile, quartz, or wood. If you want to DIY, prime the surface first, then paint and finish up by sealing. As a result, the savings will balance your time and effort.
Laminate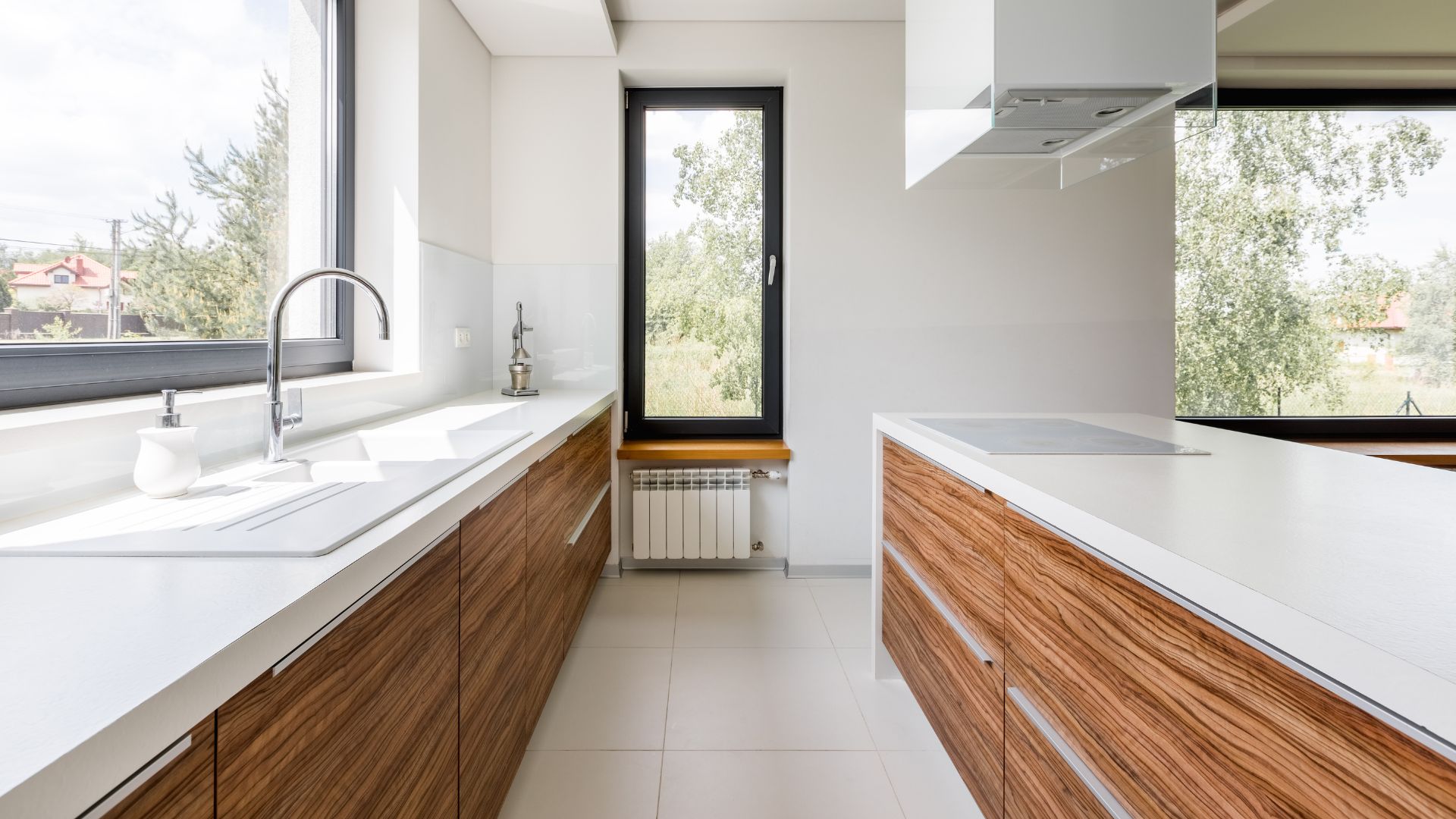 Laminate is the most affordable kitchen countertop option available. They are made from layers of plastic bonded to particleboard to form a solid surface.
Contemporary laminate counters are getting better and better. Thanks to the advanced printing techniques, laminate countertops can now mimic wood or stone while making it harder than ever actually to distinguish from the real thing.
Though laminate used to be famous for scratching, new sealants make that a thing of the past. While laminate countertops don't win any awards, replacing your old kitchen countertops with them will definitely update your kitchen's look. 
Laminates usually cost between $25 to $60 per square foot. 
Quartz Countertops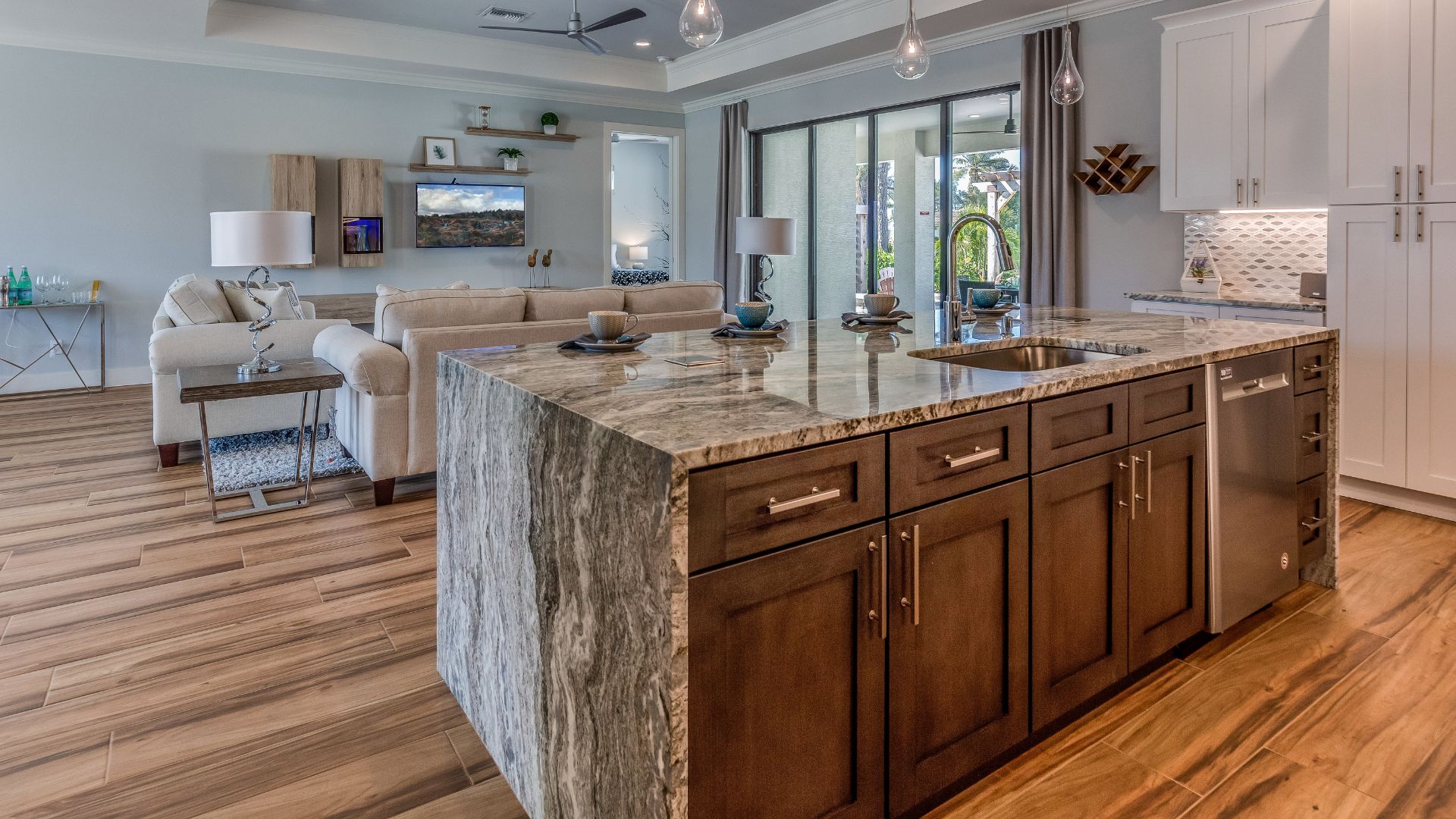 Quartz countertops usually cost $50 to $150 per square foot. Further, different brands vary in price. For instance, Cambria and Corian will differ from Silestone quartz countertops in price as it ranges from $1,500 to $5,000, including installation charges.
On par with granite countertops for cost, quartz is a much cheaper alternative for those looking to replace their kitchen countertops on a budget. Moreover, unlike granite, quartz is incredibly durable and requires absolutely no sealing making it an important aspect while choosing quartz.
Tile Countertops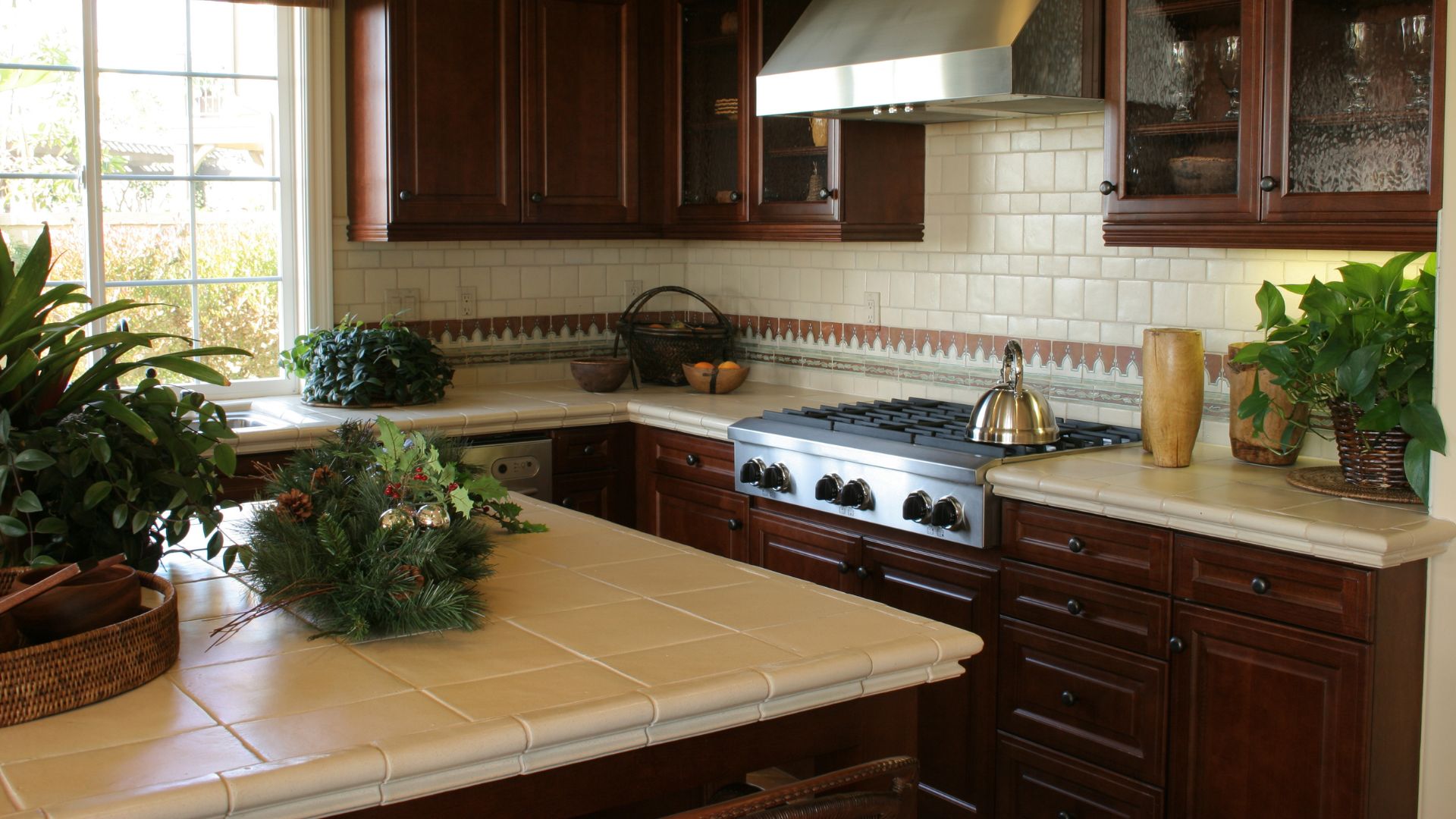 Ceramic or porcelain tiles usually cost $5 to $30 per square foot, while natural stone tiles double the price. Moreover, tile counters even beat laminate for looks and price.
Tile countertops come in a wide range of colors and patterns, including designs that mimic granite and marble. Natural stone tiles are expensive than ceramic but are much more affordable than an actual slab of granite or marble. 
Besides a lower upfront price, tiles are DIY-friendly products that allow you to save on professional installation costs. Tile counters are easy to clean, heat and stain-resistant, and very durable. In addition, chipped or cracked tiles are pretty easy to replace. 
However, they require regular maintenance and sealing, and they are hard to clean unless you add a layer of epoxy.
Cultured Marble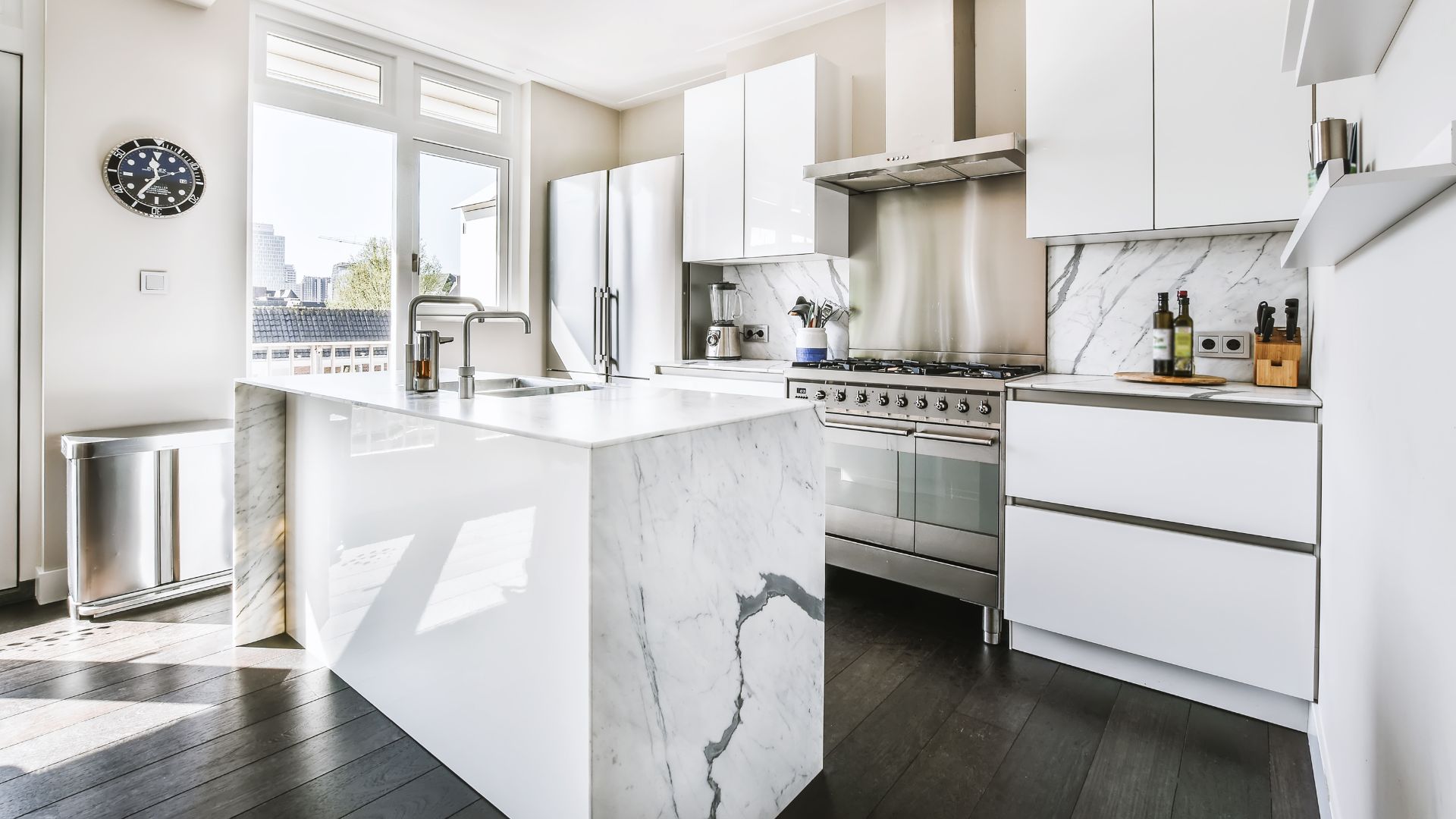 Cultured marble is an artificial marble surface that rose in popularity as an alternative to natural marble. These countertops are made by combining polyester resin along with marble dust, fillers, and pigments.
Cultured marble surfaces can replicate marble's appearance while offering the stain resistance that the natural stone does not. Furthermore, cultured marble counters usually cost between $30 to $100 per square foot, thus making it a perfect choice for replacing your countertops in a budget.
Granite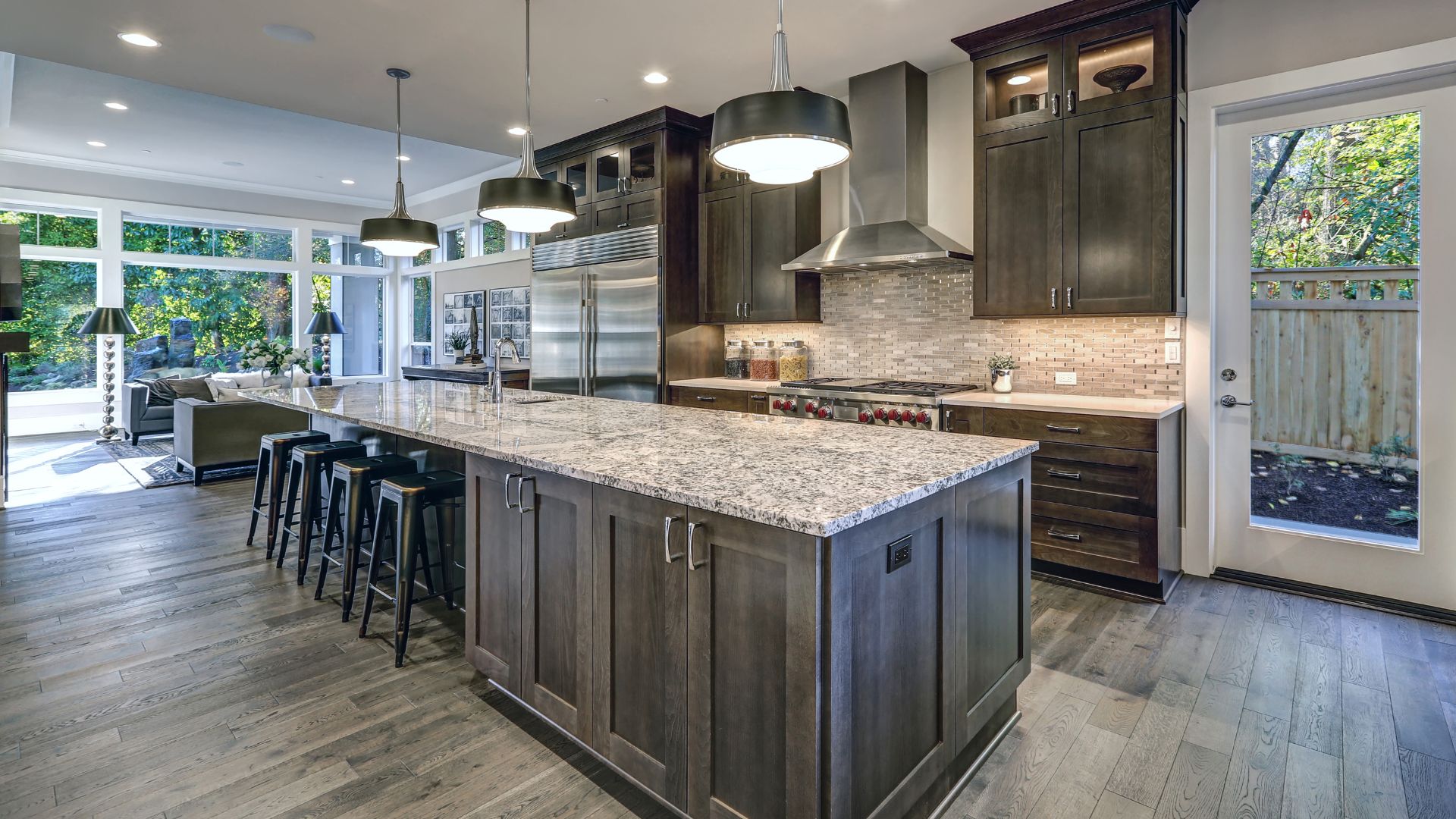 Granite is one of the best options when you're buying natural stone countertops for your kitchen. You can find these natural stone surfaces in a variety of colors and styles. Besides being very durable, they are heat, stain, and scratch-resistant. 
While you will need to re-apply a sealant, this process is quick, simple, and many sealers you can find. In addition to countertops, granite is a perfect material for kitchen island tops, backsplashes, and other surfaces. 
When evaluating countertops, granite is genuinely one of the most admirable, durable, and versatile options you can find. Granite will generally cost you around $32 to $75 per square foot. 
Cultured Granite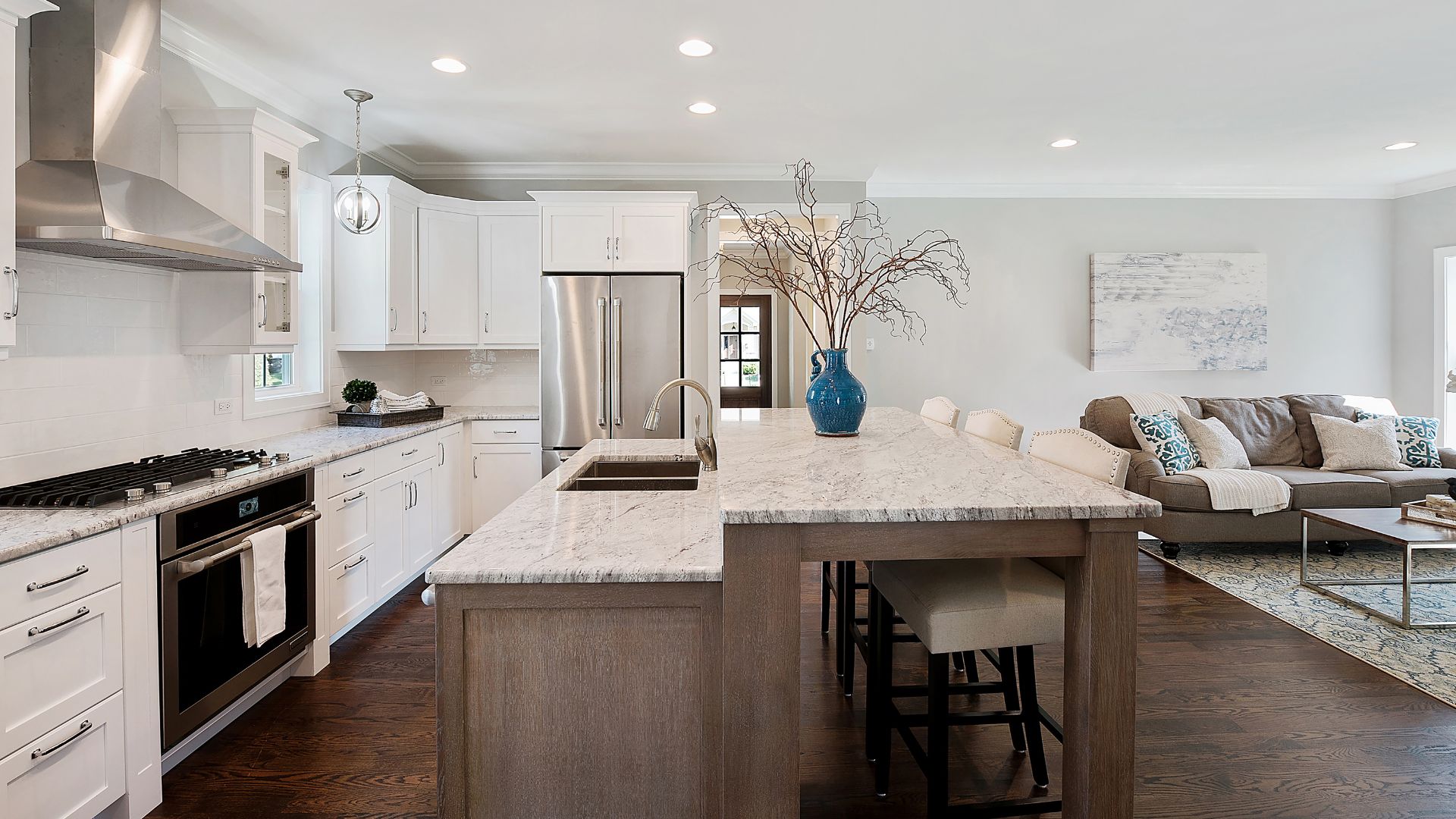 If you like the look of natural granite, you will cherish cultured granite. Much like cultured marble, cultured granite counters are often used as an alternative to natural granite. 
While natural granite is one of the most appealing surfaces you can find, if you don't want to install a surface that requires re-sealing, cultured granite is the way to go. Furthermore, these surfaces cost around $35 to $60 per square. 
Butcher Block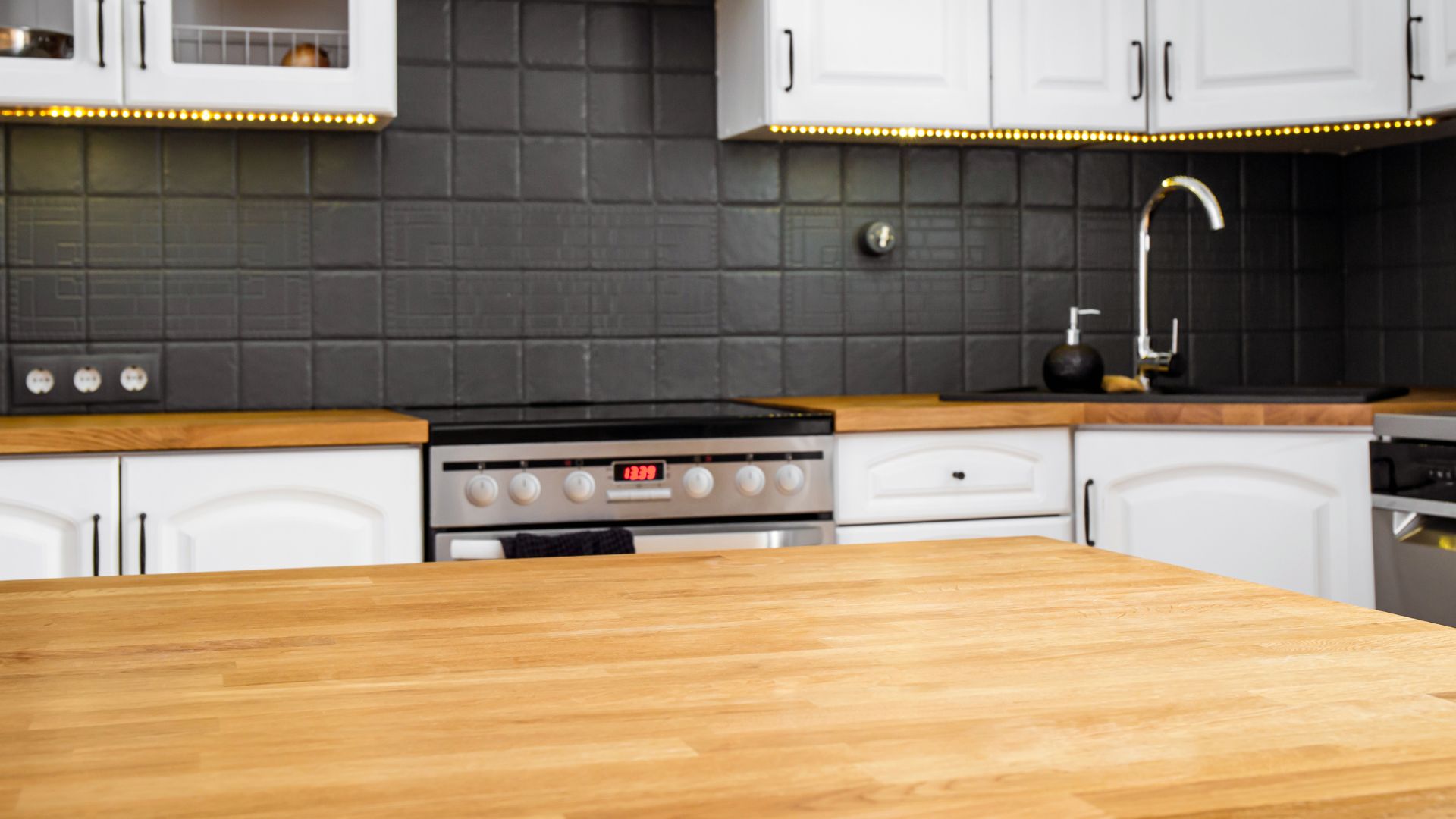 Butcher block is one of the best options for replacing kitchen countertops on a budget. These surfaces are made from wood strips that are formed together in a slab.
Moreover, this countertop's major appeal is its appearance, and many homeowners like butcher blocks because of the warm feeling it brings to the kitchen. 
Butcher block is DIY-friendly. Nevertheless, apart from the advantages, butcher block does come with disadvantages. The material needs much more care than any other countertop material on this list. On average, butcher block countertops cost between $35 to $200 per square foot.
Bamboo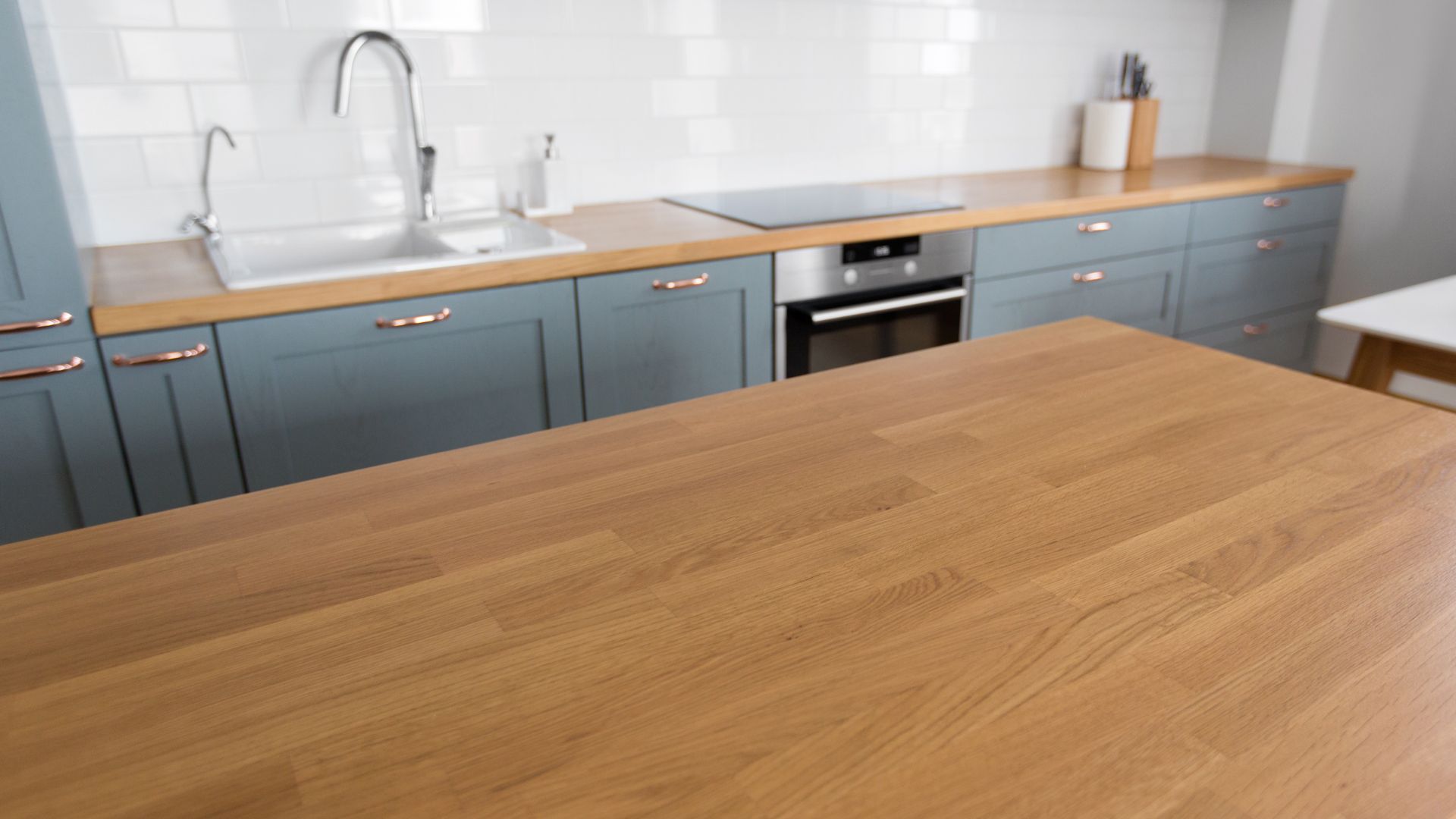 Bamboo is another material that is often used for countertops. Besides being stylish and rugged, bamboo countertops are eco-friendly as well. If you are looking to put an admirable finishing touch on your kitchen remodel, bamboo countertops will help you do that.
But, the material is nowhere near perfect. As a matter of fact, bamboo countertops need significant maintenance in order to survive and stay in good shape. 
Notwithstanding, the amount of care bamboo needs may encourage you to turn towards other options. Apart from this, bamboo countertops usually start around $40 per square foot.
Wood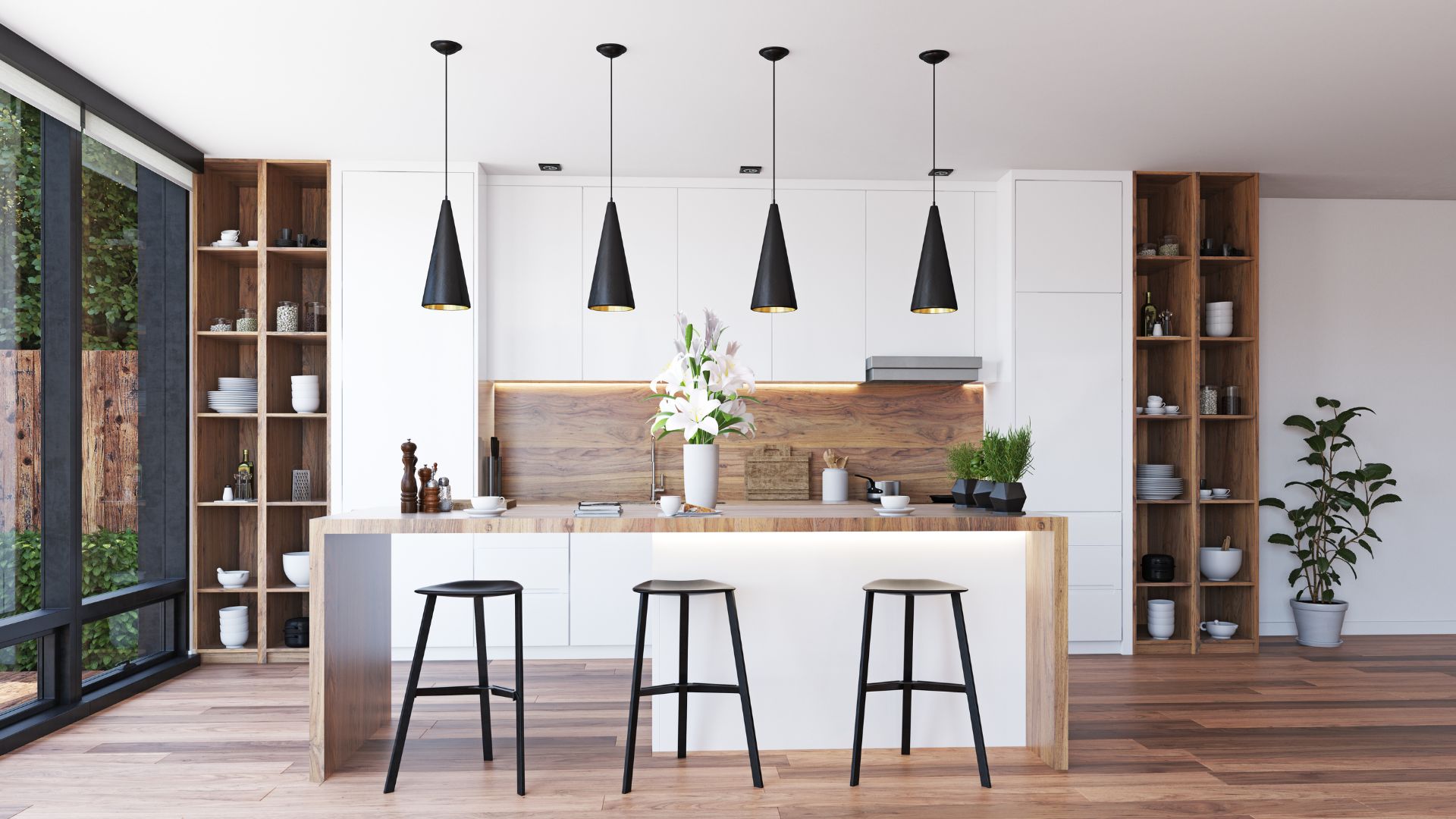 Just like butcher block, wood is another 'warm' material that you can use for countertops. The primary advantage of wood countertops is their appearance.
Like bamboo and butcher block, wood countertops will need more care than many other options, such as natural and engineered stone. If you are looking to replace your existing countertops with wood, the surfaces generally start at around $40 per square foot, making it among the more affordable countertop options.
Recycled Glass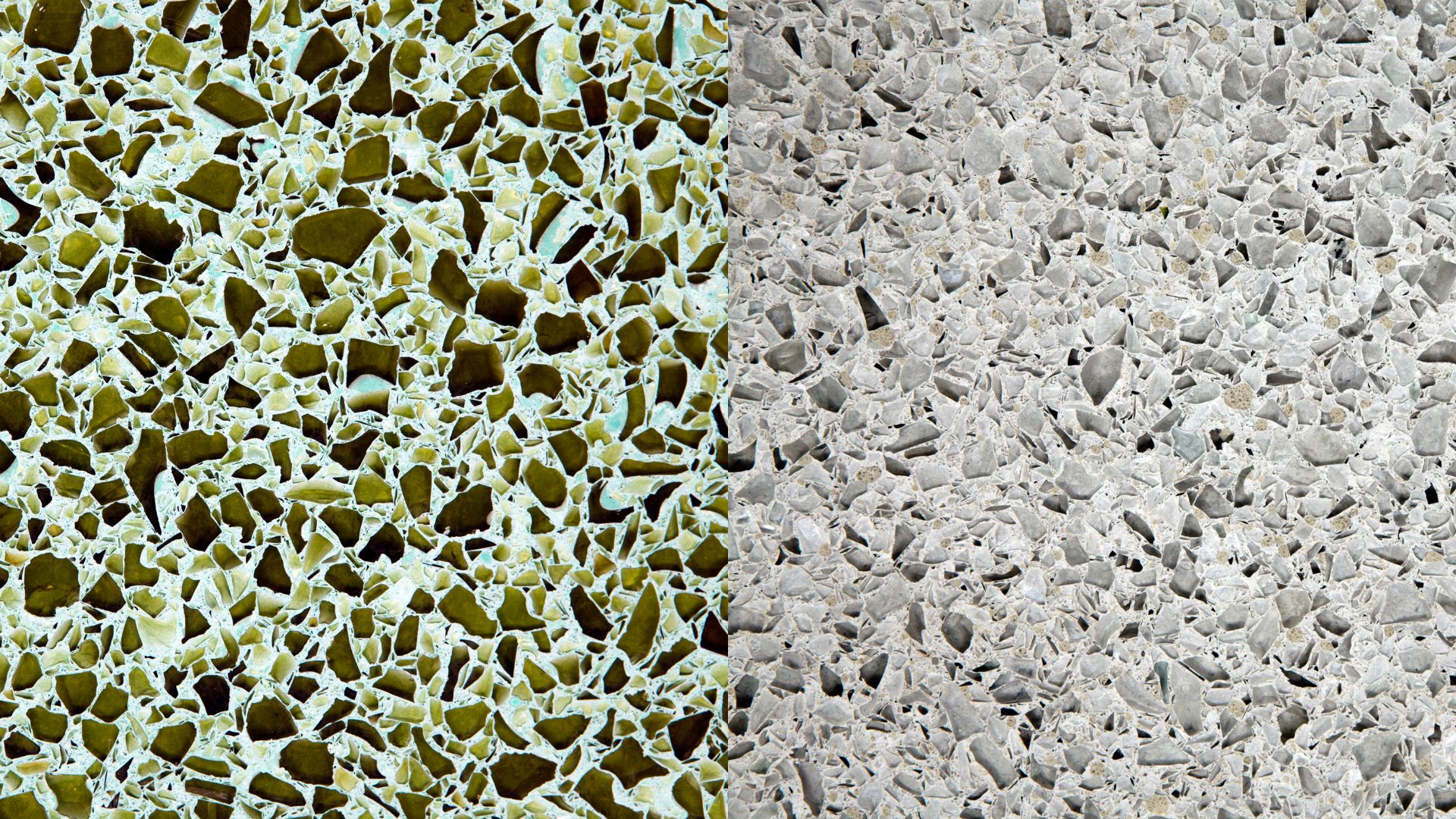 A trendier option on the market, recycled glass countertops have seen a surge in popularity in recent years. The surfaces are created by combining pieces of recycled glass with cement and other binders.
Recycled glass countertops look nice and are easy to care for, but they can be prone to chipping and other damages. You can find recycled glass countertops for around $50 to $125 per square foot in terms of cost.
Slate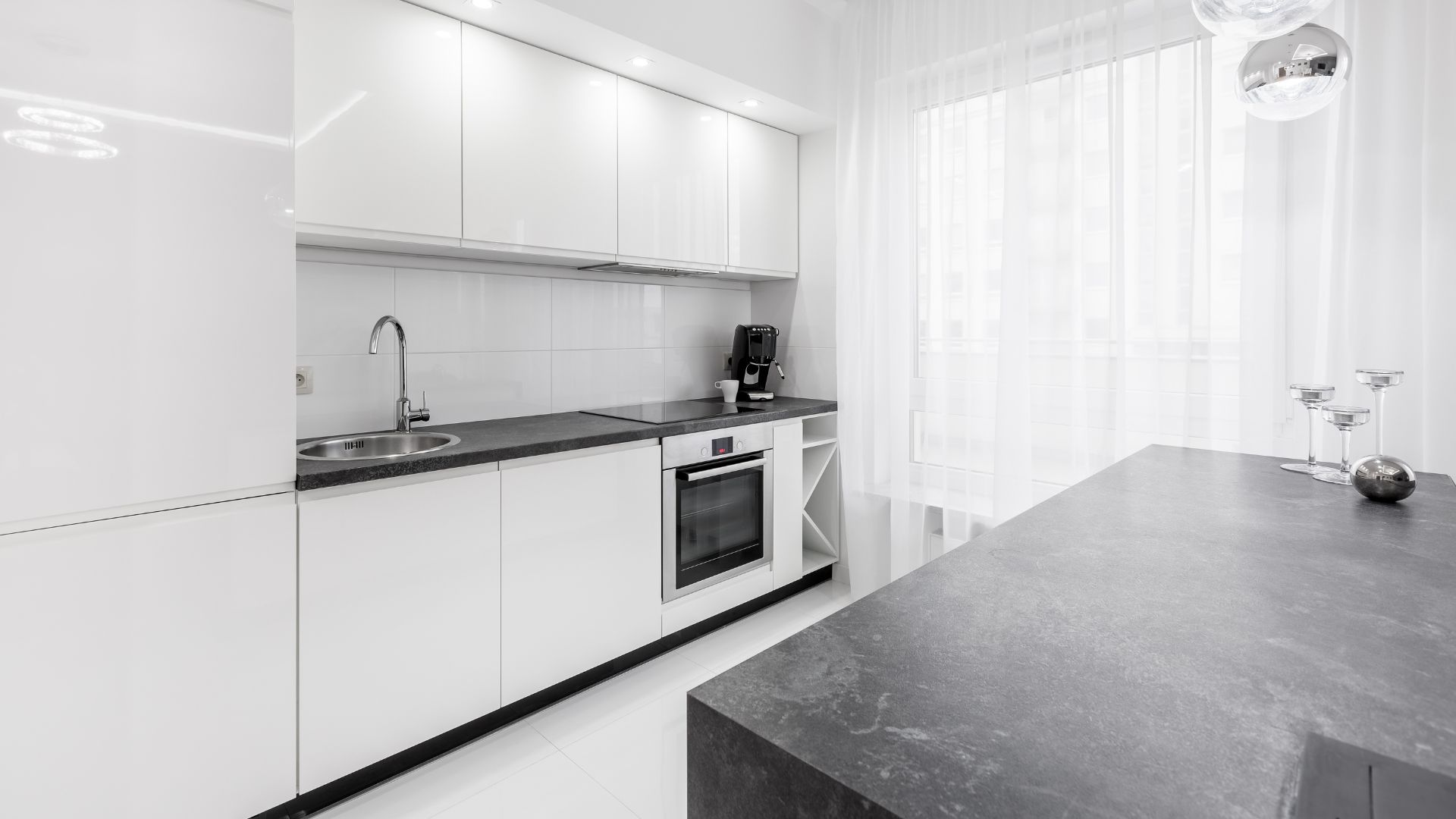 If you are looking for a dark-colored natural stone countertop option, the slate may be the perfect fit. Furthermore, installing slate countertops can give your kitchen a modern feel. Along with their beauty, slate countertops are heat and stain-resistant, making them an all-around excellent countertop option.
Slate counters usually cost somewhere between $50 to $200 per square foot. While high-end options can be slightly expensive, lower variants are not bad either.
Soapstone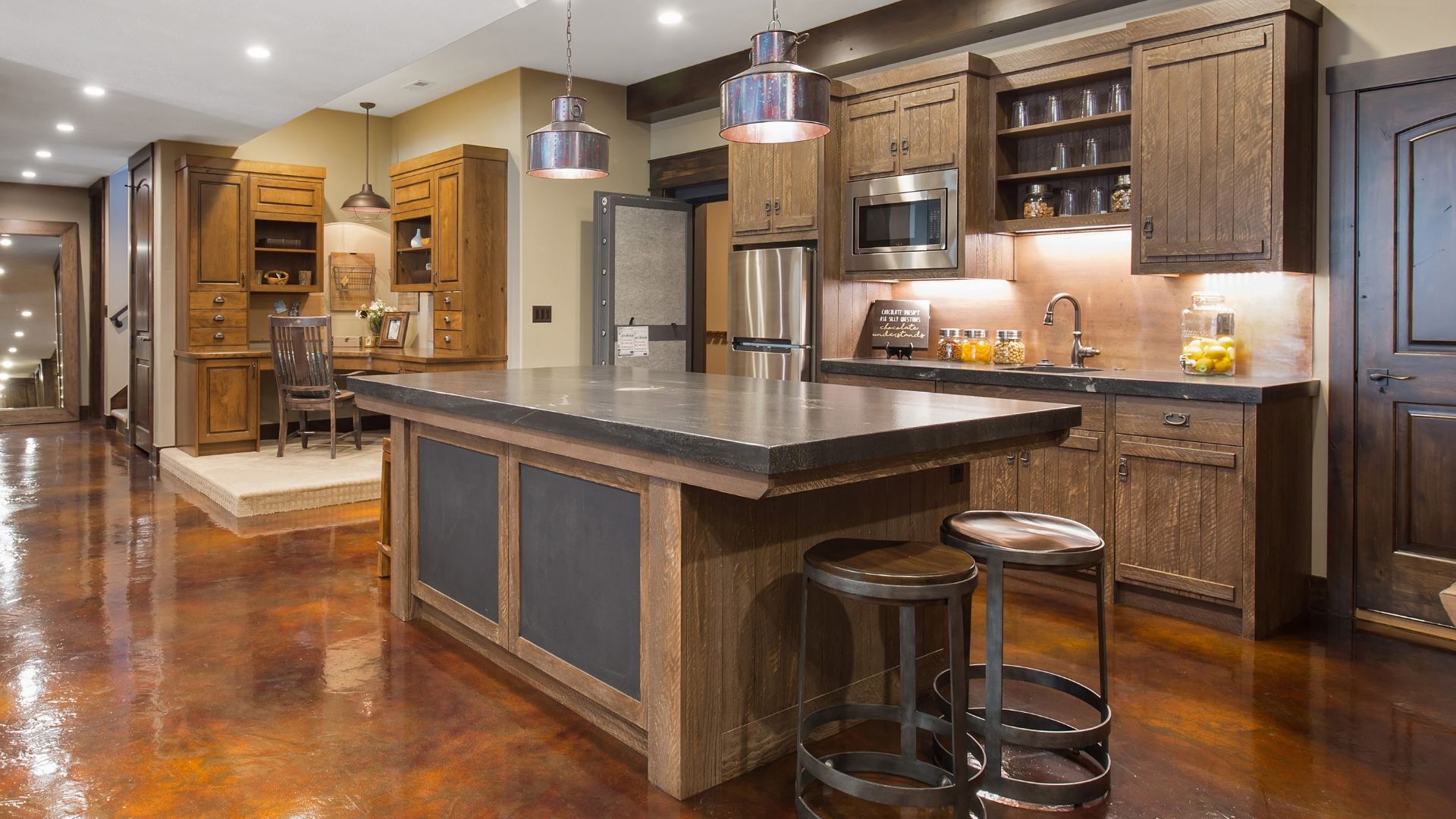 Soapstone is beautiful, durable, and soft to touch. Interestingly, these countertop surfaces naturally darken over time, making it perfect for homeowners looking for a darker option to replace their kitchen countertop on a budget. When it comes to the cost of kitchen countertops, soapstone countertops can typically range between $55 to $100 per square foot. 
Quartzite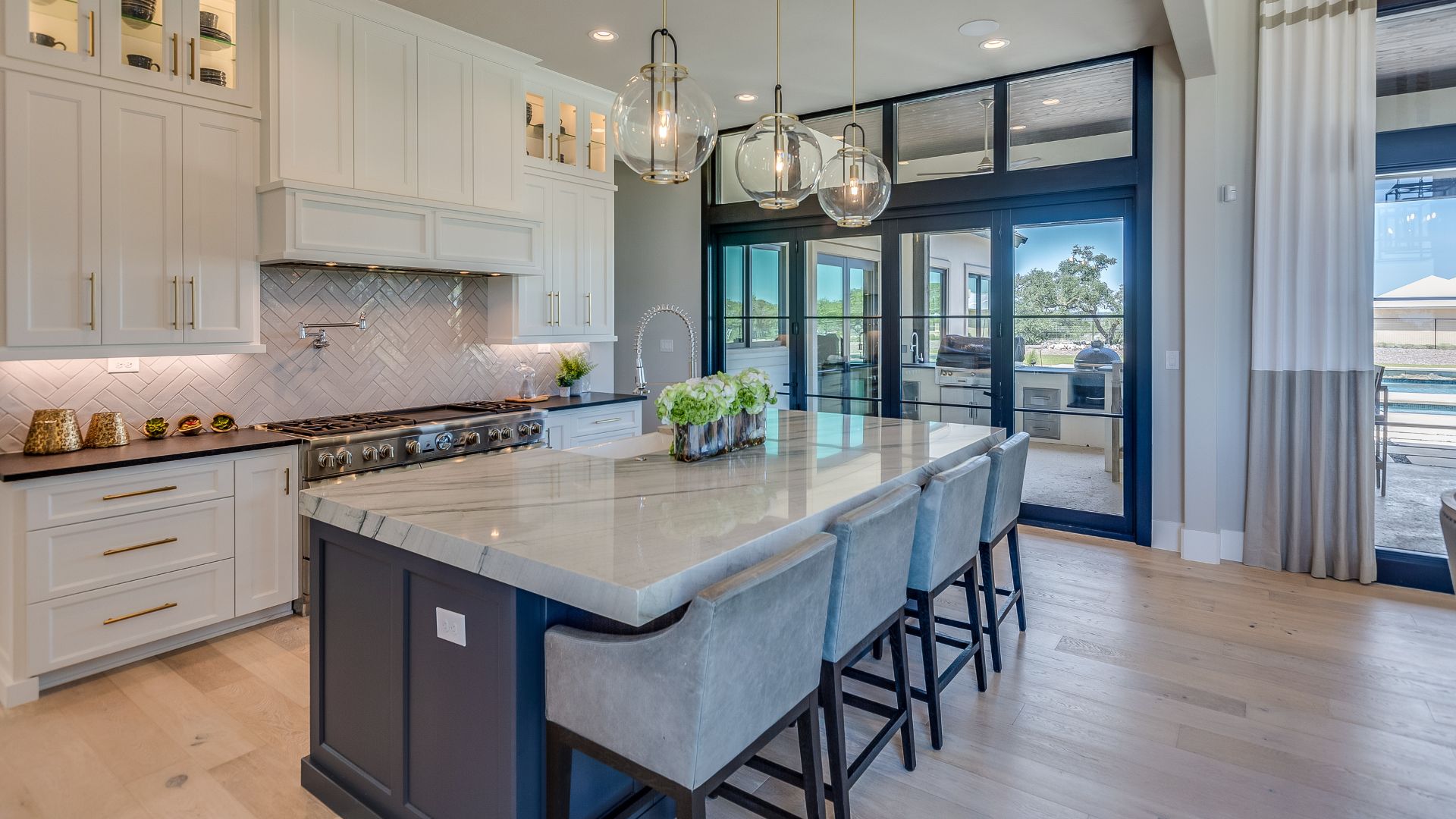 Not to get confused with the engineered stone quartz. Quartzite is a gorgeous natural stone countertop option that resembles a similar look to marble.
Further, quartzite is very durable and easy to maintain, making it one of the best choices for kitchens with high traffic. Quartzite countertops, on average, will cost between $60 to $120 per square foot. 
Solid Surfacing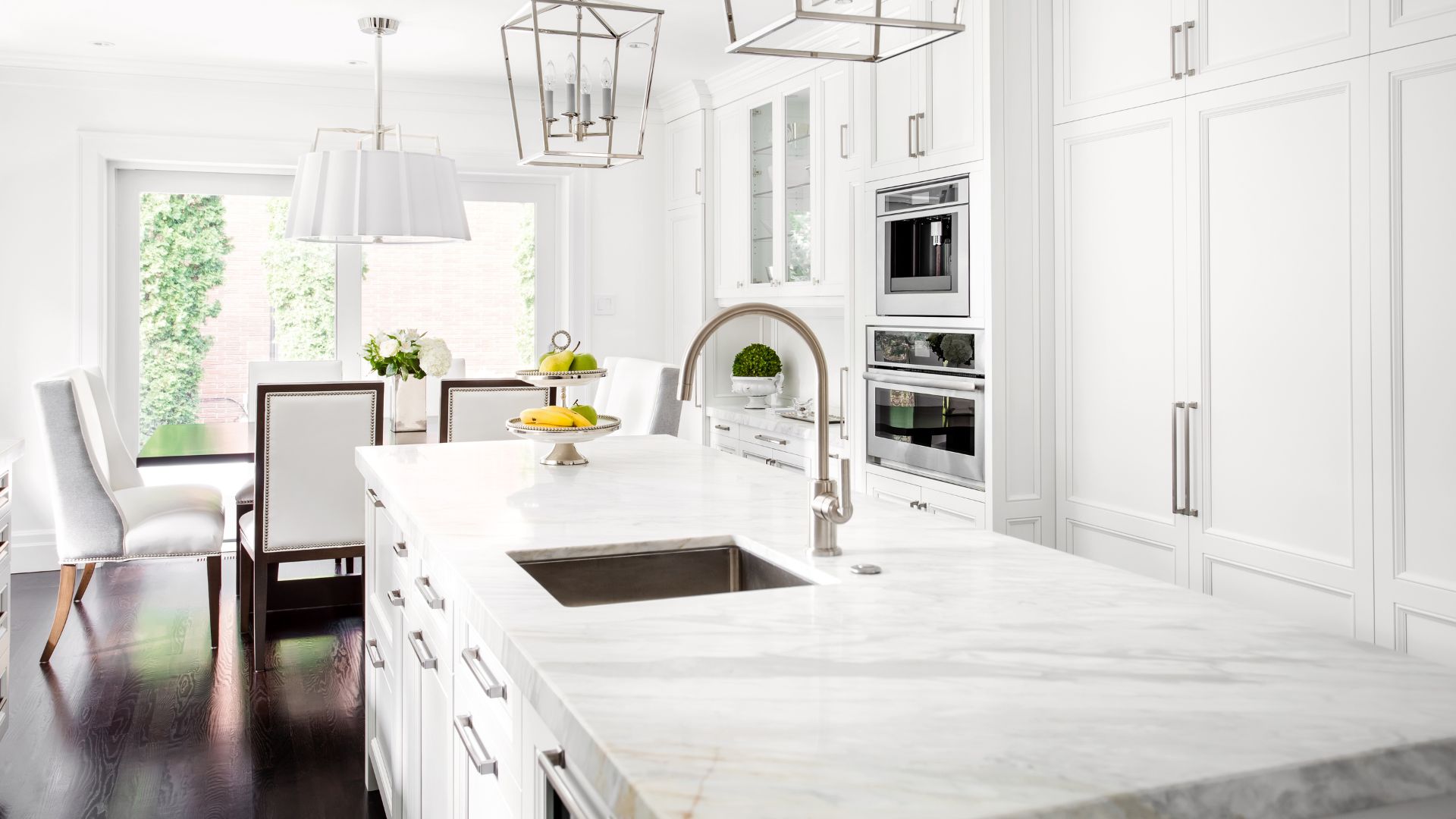 Solid surface countertops are primarily made of acrylic and polyester. The material is very popular because it is virtually maintenance-free and scratch-resistant. Furthermore, you can easily sand out the burns. 
Solid surface countertops are available with bold color options; however, they are not intended to mimic natural stones' look. Standard colors, patterns, and edges are quite affordable. But some custom looks can be quite expensive. 
It is always recommended to go with professional installation for a seamless look. Solid surface counters usually range between $35 to $70, making it another great choice for replacing your kitchen countertops on a budget. 
Things to Keep in Mind While Replacing Kitchen Countertops on a Budget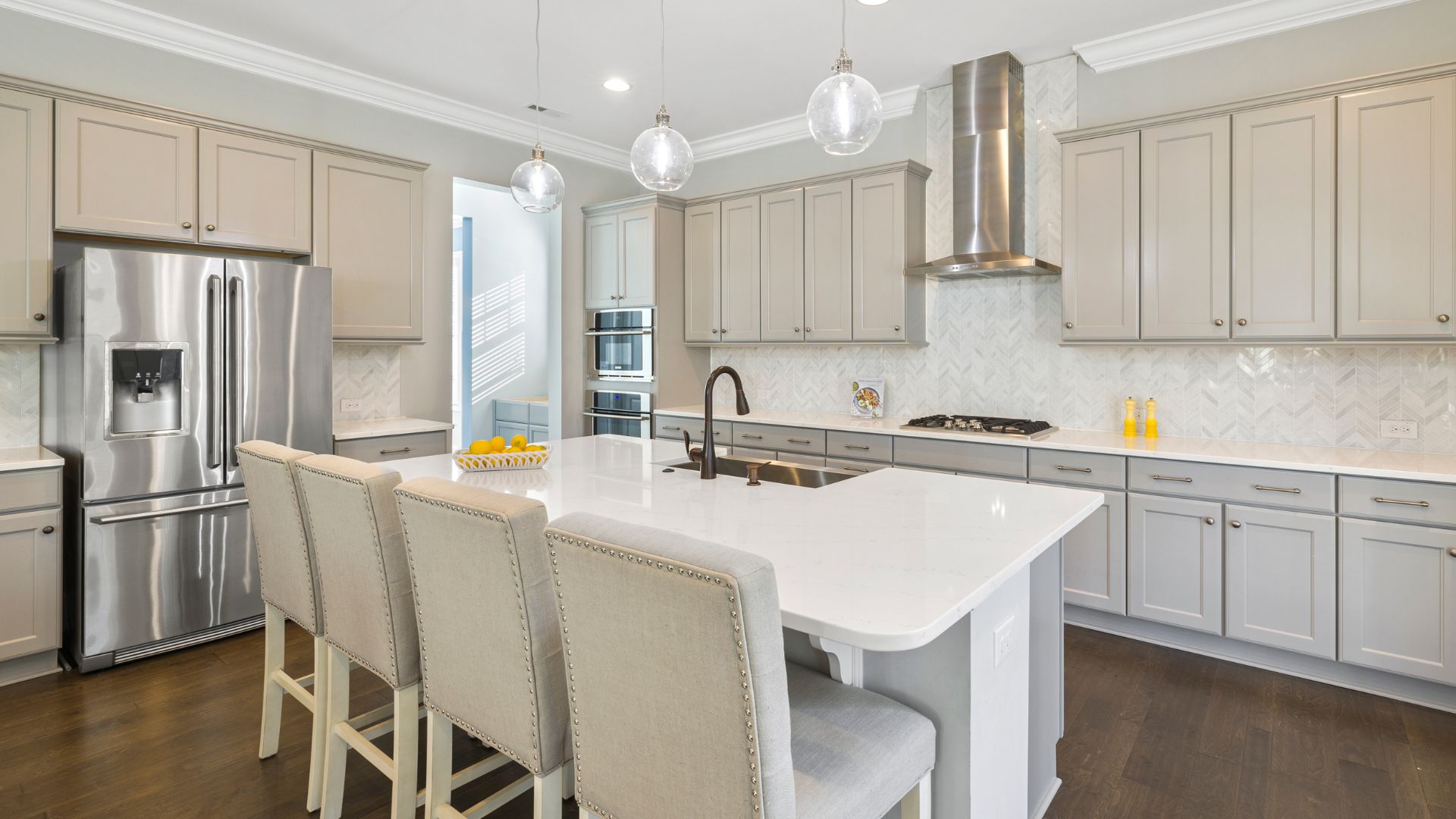 While all countertops will cost money, there are specific ways to save and have fun doing it. YouTube can be a valuable resource when you consider tackling a DIY project. But make sure to research heavily and come up with a solid plan if you choose the DIY route.
It would be best if you remember that it doesn't have to be perfect. Sometimes imperfections are perfect for adding a rustic feel to a remodeling project. Natural stone countertops sometimes have fissure cracks and pits throughout, which are imperfections but give the stone a character. 
Before you commit to replacing your kitchen countertop on a budget, do your homework: What are popular kitchen countertop materials? If a majority are installing granite, consider doing the same for your kitchen remodel. Although it is a little expensive, it will be worth it when you put up your house for sale.