Quartz countertop possesses several qualities that make it ideal for your kitchen or bathroom. This includes its regal look, durability, and considerable strength. Thus, it is one of the most sought-after building materials across the globe. 
Quartz slabs are highly versatile, durable, resistant to scratches, and convenient to work with. When choosing materials for your home remodel, you should consider buying quartz.
In our quartz buying guide, we will help you get acquainted with all the factors you need to consider while buying quartz. Furthermore, we will also guide you through the pros and cons of this laborious process.
Consider Costs and Colors Carefully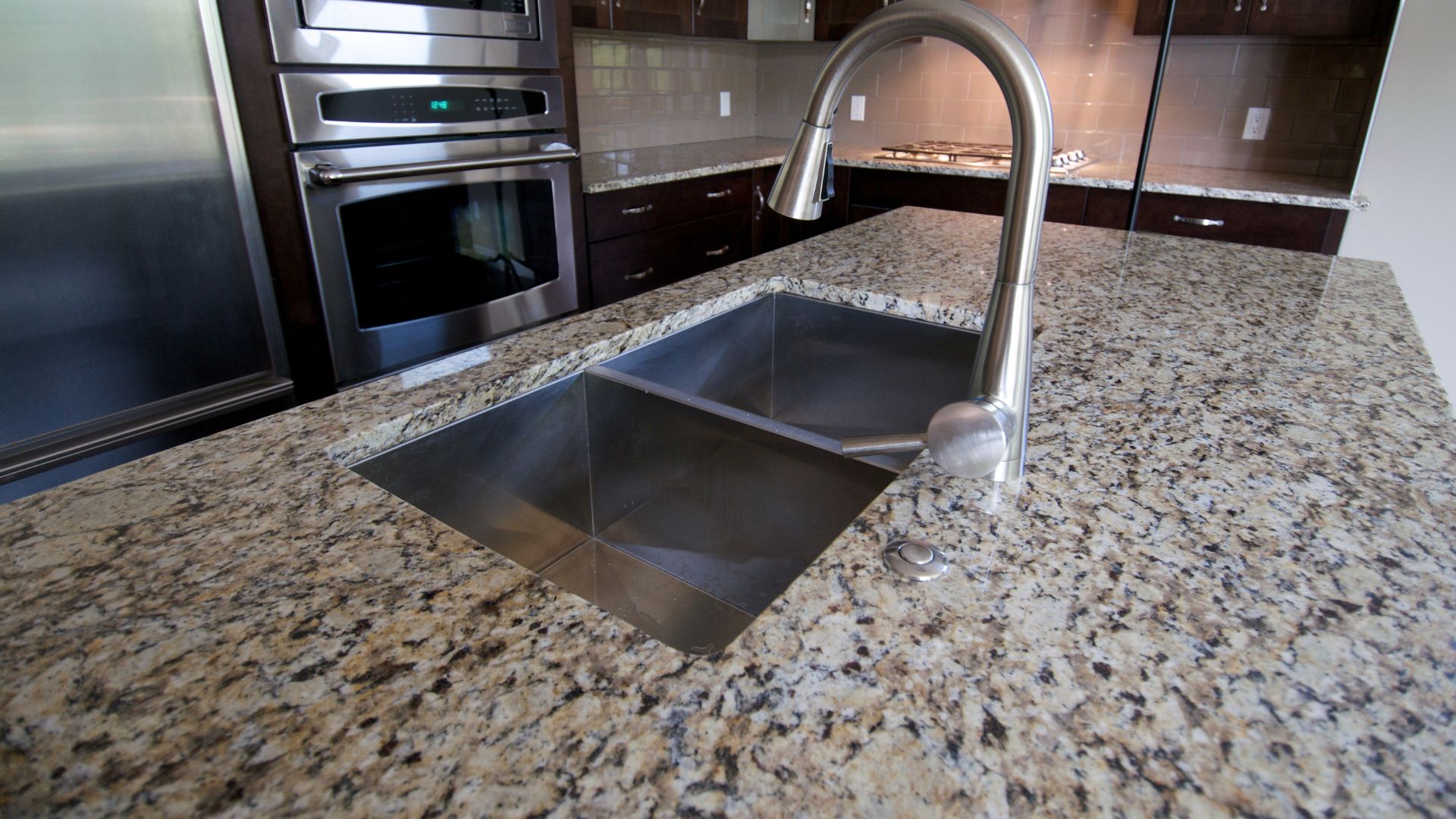 Before moving ahead with the quartz buying guide, always remember that this engineered stone comes in an expansive range of colors and market costs. Thus, when selecting the ideal quartz slab for remodeling your home, you must visit different places and compare the prices. As a result, you will benefit a lot by investing a little time doing your research in this regard.
Go For Your Brand of Choice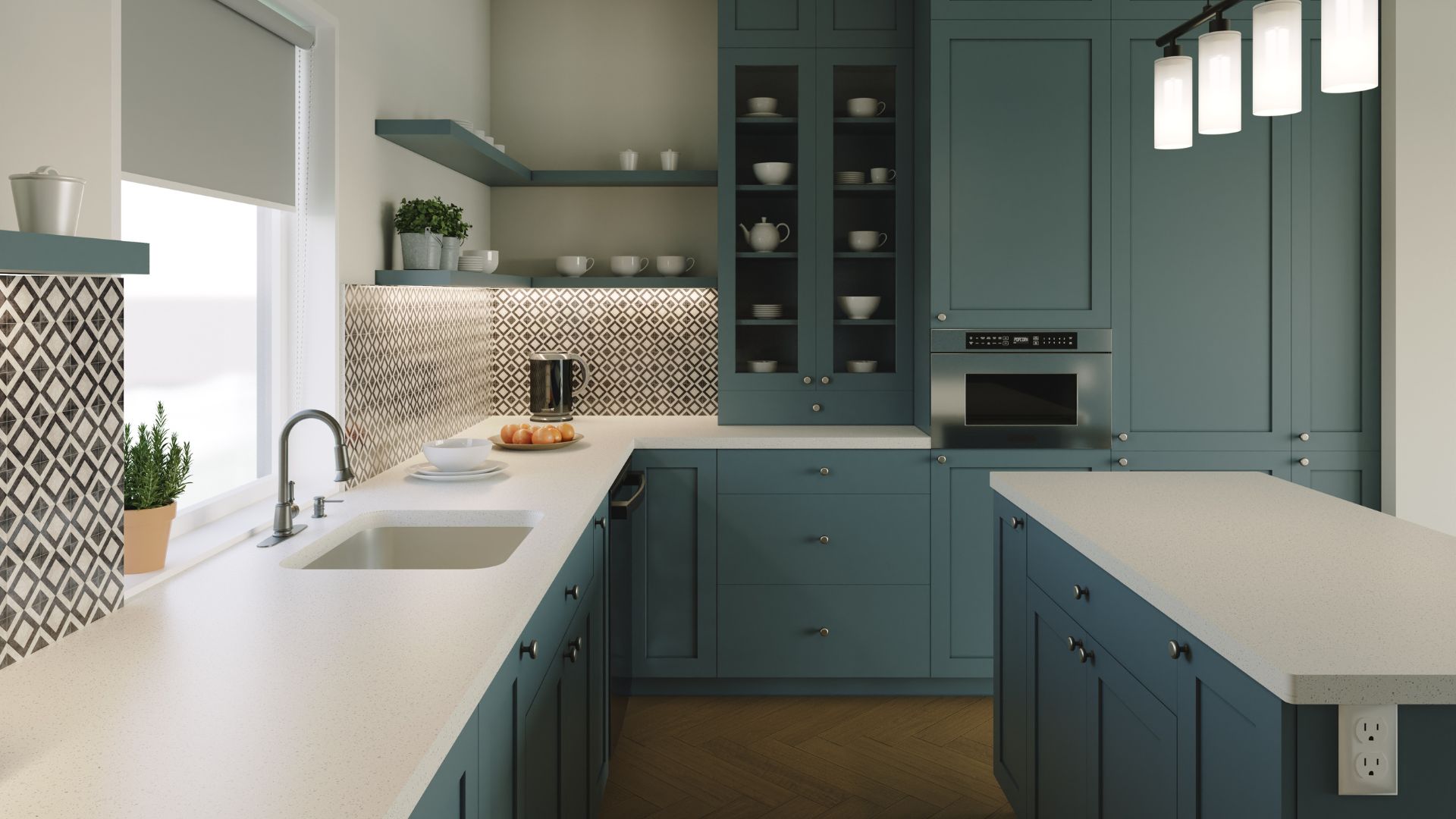 You can choose from countless brands selling quartz for sinks, countertops, backsplashes, and whatnot. Before buying, you need to select a brand carefully from this crowd.
Also, you should choose an appropriate color for your slab, which matches your current home layout. Following this, you must instruct the fabricator to visit your place and take measurements. Consequently, this will allow you to know the amount of quartz that you will need.
Proceed to Place Your Order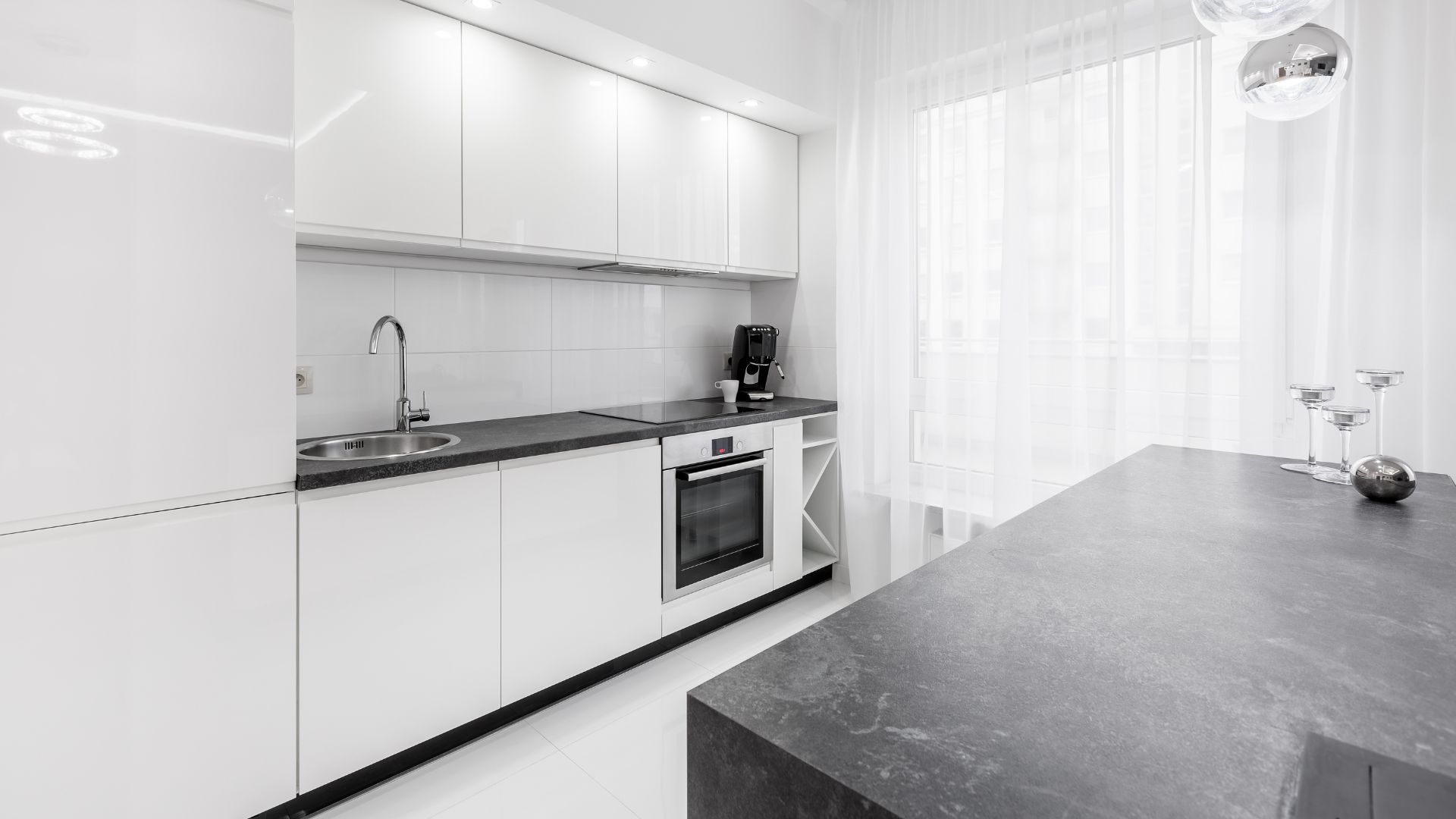 Wait for the fabricator to drop by your home and take proper measurements. After that, he will guide you regarding the ideal price, considering the cut-out details, edge profile, number of slabs required, and more. After that, you can consider buying what he suggests. Proceed to place your order for the same.
Installing the Quartz Slabs in Your Home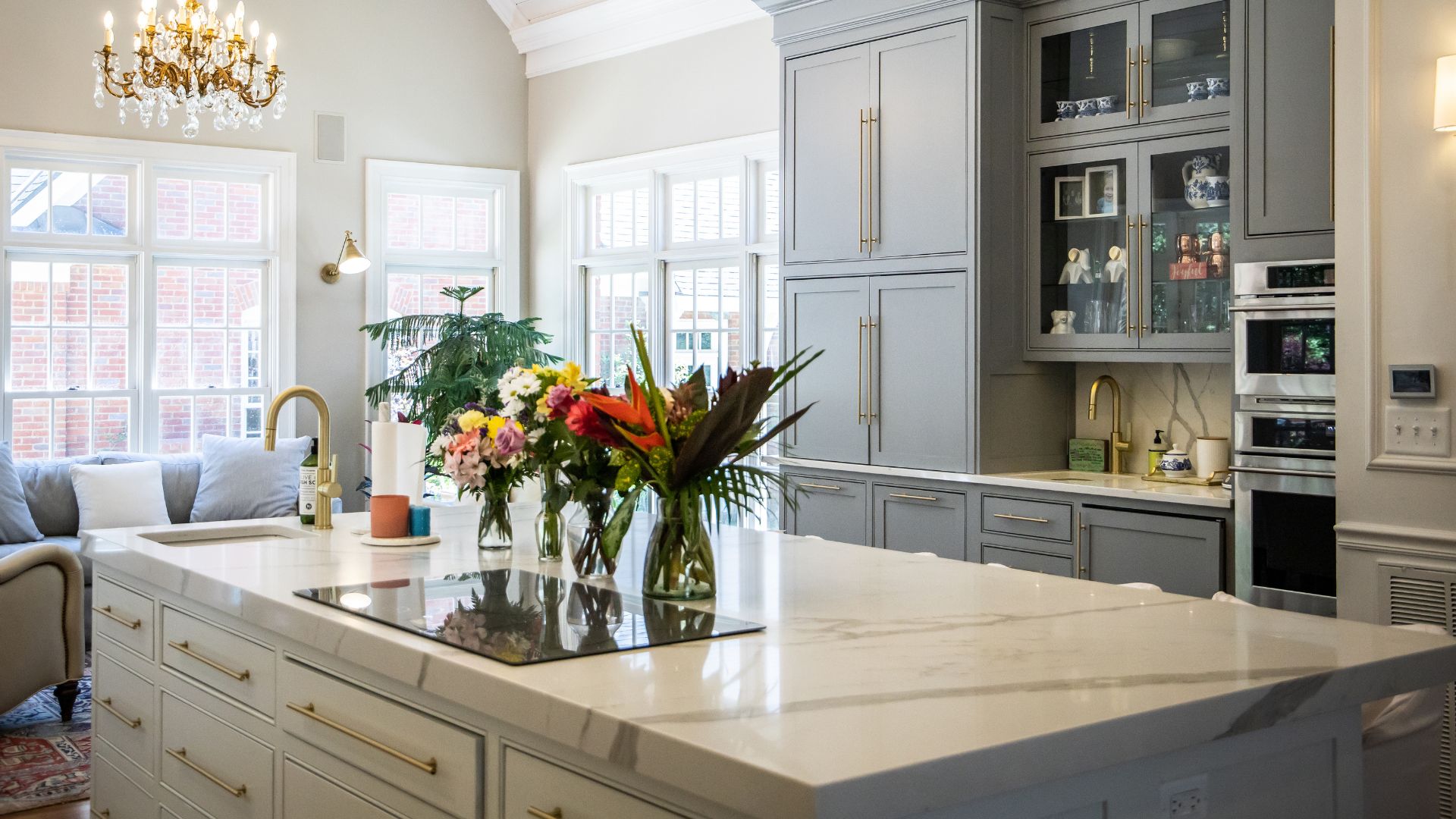 You should contact the fabricator once you are prepared to install the quartz slabs at your home. Buying plywood underlayment for this purpose is not required. Instead, the slabs are placed right over the countertops or cabinets.
The fabricator will paste the quartz slab with silicone-based adhesives and keep it in the proper place. In case any seams are left out, they are filled using the epoxy resin of an appropriately matching color.
In case you are considering buying quartz for your sink, you need to be aware of certain facts. You can install quartz using clips and wood braces at a time. They will be attached to the countertops' underside, and this entire process takes a few hours or a day.
Where Should You Use Quartz?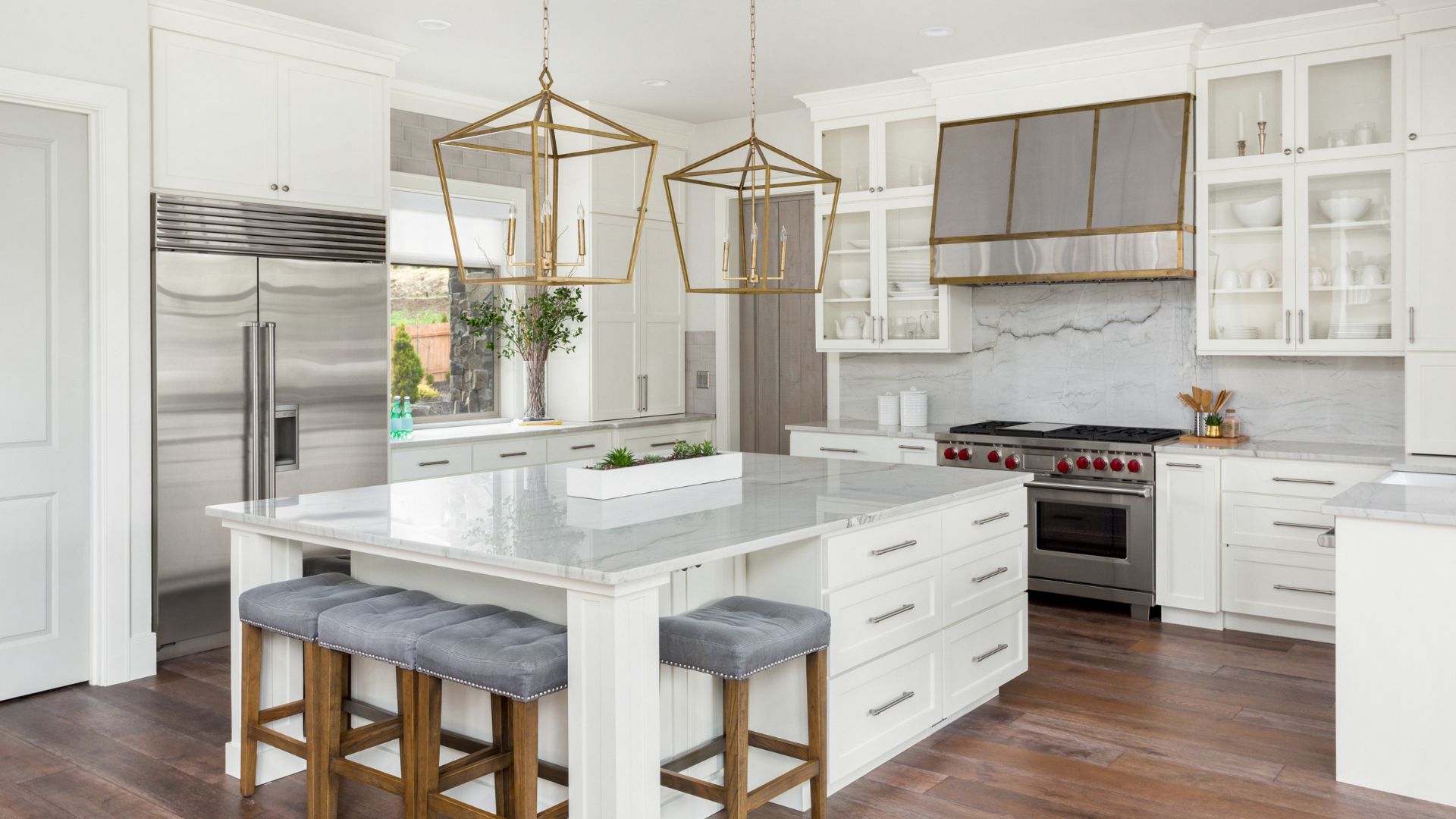 Are you hoping to remodel your kitchen countertops or a bathroom vanity top? In that case, this quartz buying guide will prove incredibly helpful. Quartz is generally used for preparing jewelry. However, it is a material in high demand for refurnishing homes as well.
The good thing about quartz is that it is exceedingly versatile. Quartz slabs can be used in several different ways and work well in several other places. However, we want to focus our quartz buying guide on this material's most commonplace uses, including backsplashes, countertops, flooring, sinks, tables, and tiles.
Kitchen Countertops
Kitchen countertops play an essential role in your kitchen and thus are a necessary factor in this quartz buying guide. They allow you to have sufficient space in your kitchen for cooking dishes. Some families cannot or do not wish to possess a dining table. In that case, countertops serve a vital role as a gathering space for the said families.
Regarding kitchen countertops, quartz is an incredibly popular material. It is naturally white, and thus they add color after mixing smaller and larger quartz pieces using a binder. After that, the resulting slabs are cut, polished, and put up on the kitchen countertop.
Flooring
Across the globe, quartz is renowned as an excellent material for kitchen and bathroom flooring. It tends to be lightly colored and looks incredibly regal on bathroom floors in particular. For this purpose, quartz is available in the form of tiles. There is a wide range of textures, patterns, and colors for you to choose from.
You can also use quartz in epoxy flooring for basements and garages. It is remarkably strong, resistant to abrasions, and convenient to clean. That said, it does fall a bit short in the looks department. Thus, it tends to be preferred for use in industrial settings compared to homes.
Backsplashes and Tiles
Quartz is undoubtedly an excellent material for remodeling tiles and backsplashes, in many ways. Consider, for example, the dazzling colors and varying sizes that quartz backsplashes are available in. 
They can also contain mirrors, glasses, and other valuable stones to enhance their value. Being non-porous and convenient to clean, quartz is in high demand for backsplash. It goes very well with walls as well.
Sinks
Quartz makes your sink look appealing and works efficiently. We all know how frequently we use the sink in our houses. It has to be durable and withstand a lot of use. Quartz sinks tend to be comprised of a mixture of actual quartz with acrylic.
Furthermore, quartz is non-porous and relatively quiet compared to stainless steel sinks. They are also available in a wide range of sizes and shapes and sizes. Although quartz sinks are pretty durable and challenging, however, they can develop cracks if neglected.
What Are the Other Factors You Need to Keep in Mind?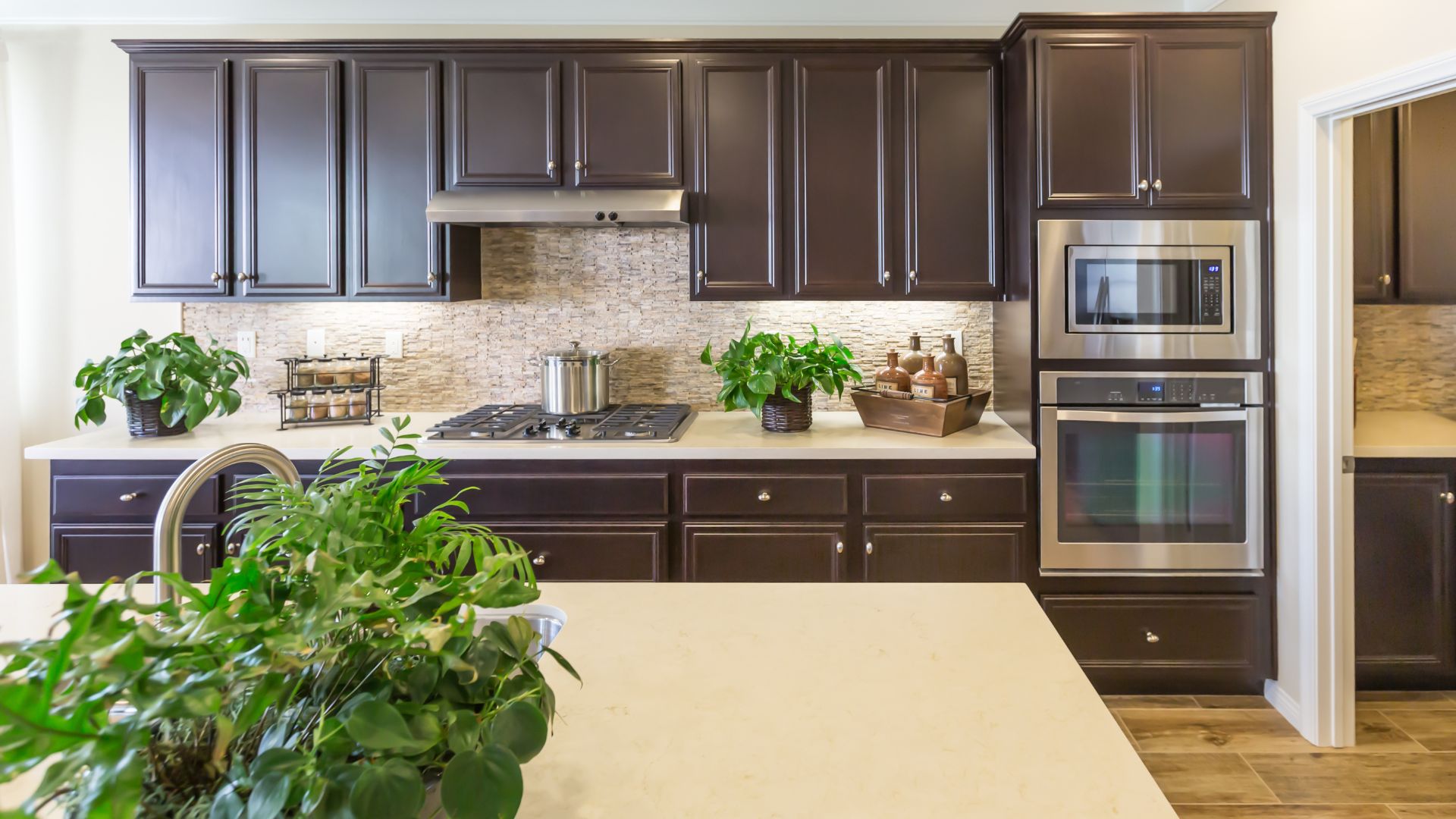 Compared to other materials, quartz does not require too much maintenance. Thus, it is excellent for remodeling projects. Are you thinking of refurbishing your house? In that case, our quartz buying guide has a few additional suggestions for you to consider.
How to Care for Your Quartz
Quartz is polished during the process of fabrication. Thus, you don't need to seal it regularly. First and foremost, you need to care for your quartz by regularly scrubbing the surface with a cleaner or a mild soap (ideally non-abrasive). That will help it stay sparkling clean and easy on the eyes. You can disinfect it using a solution of rubbing alcohol in an equal amount of water.
Quartz surfaces are vulnerable to wear and tear with daily use. Thus, you must avoid exposing them to spilled food or drink. Use a microfiber towel to wipe off hardened food stains, as directed by experts. 
However, quartz is resistant to fire, but it can suffer intense damage due to overheating. Thus, you should place any hot object upon a trivet or pad rather than directly on it.
 The Price of Quartz
The price is an important aspect of any quartz buying guide. Quartz tends to be much cheaper than other materials like granite and marble or granite. Thus, you mostly value it for its natural stone-like appearance, easy maintenance, and economical price. Despite its low price, you may encounter varying costs for installing quartz. Minus installation charges, the average price per square foot for quartz countertops lies somewhere between $50 to $150.
The quartz flooring price ranges from $1000 to $2000, depending on the size, style, and quality. Quartz sinks tend to be quite costly, but they are worth it. Their prices tend to range from $200 to $600, minus the labor and plumbing costs.
By virtue of quartz, you receive beautifully consistent color and looks. Nevertheless, quartz bestows a feel of sophistication and nobility to your house.