Are you planning to get new kitchen countertops? If your answer is yes, all you need to know is how much will they cost you? The cost of kitchen countertops in Alexandria vary greatly depending upon the cost of various materials. It is essential, you set aside a fixed budget for your countertops. 
Furthermore, research more about each, and every option to know exactly what you're getting into cost-wise. The cost of kitchen countertops in Alexandria ranges from $20 to $250 / square foot depending on the type you choose. 
Kitchen Countertop Materials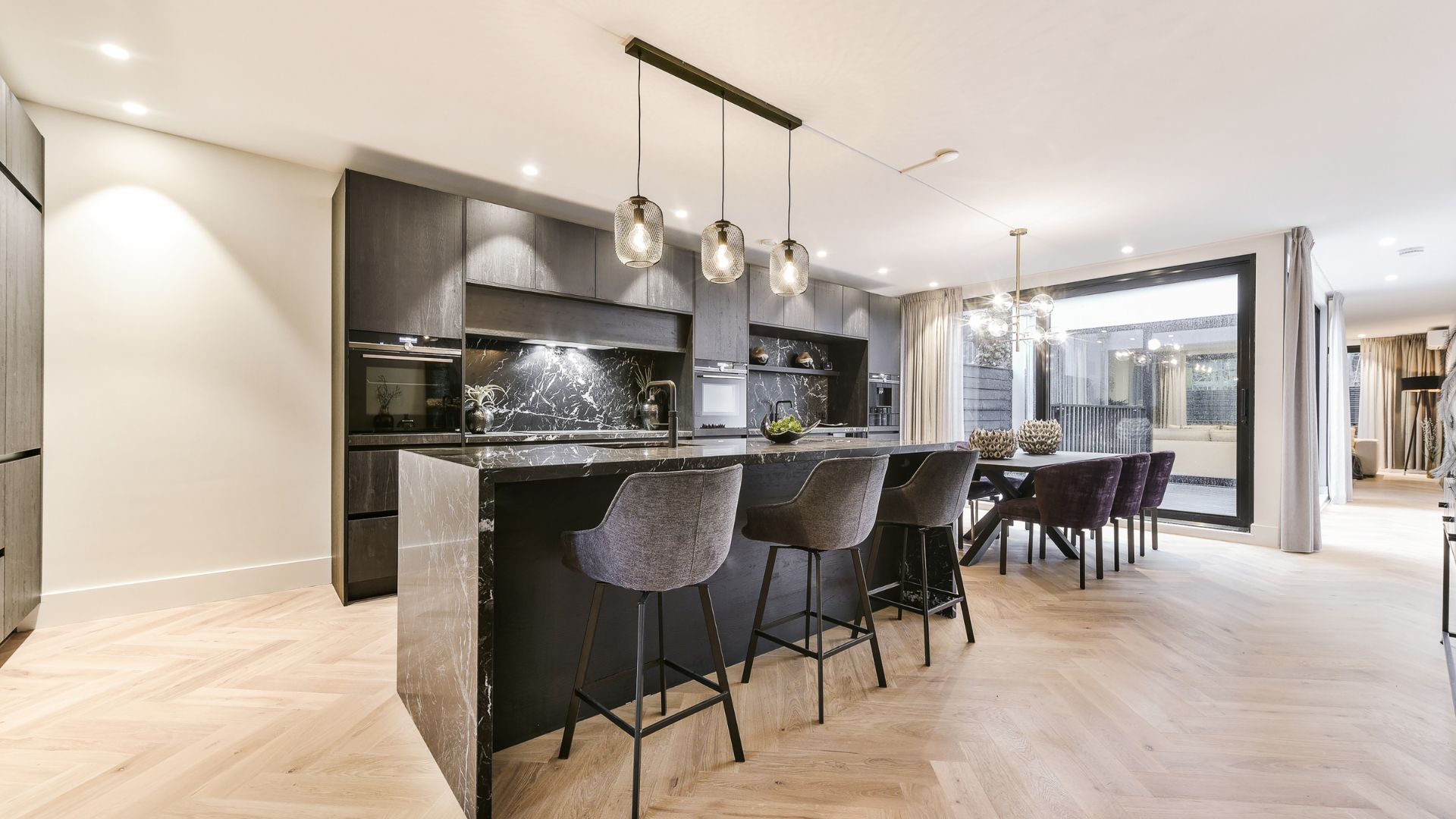 There are several kitchen countertop materials available in the market today. Most popular ones are granite, marble, quartz, laminate, solid surfaces, and more. Before finalizing, remember your final cost will vary majorly because of the size of your kitchen, layout, labor charges, and the material. 
It may seem overwhelming, but you must take your time to make your preferred choice. Investing in a kitchen countertop is not something you just pick and install. It is an elaborate and expensive process that needs your full attention. From granite to quartz to concrete, let's breakdown the cost of each kitchen countertop in Alexandria. 
Granite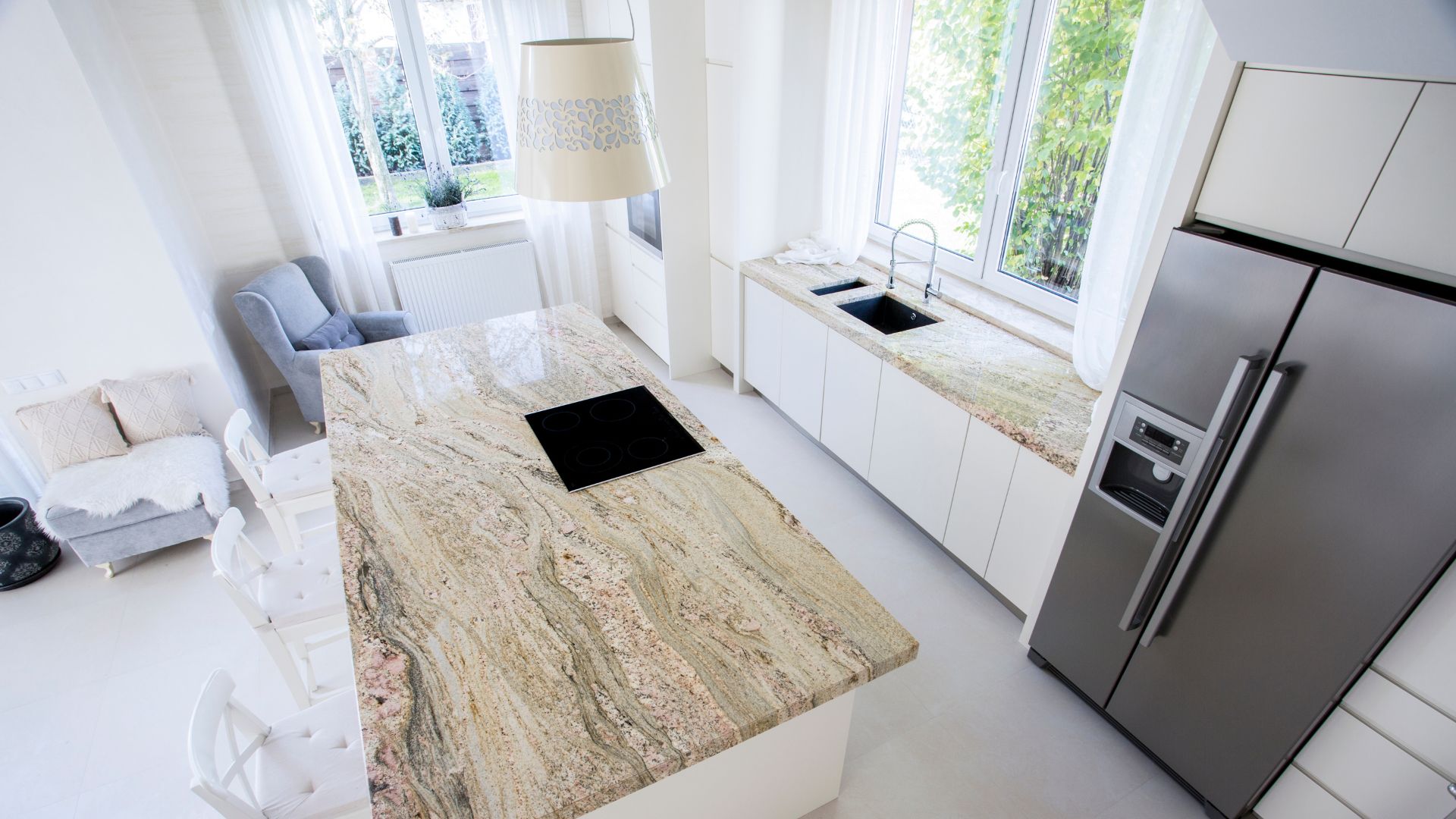 Think about functionality and practicality first and foremost. Granite is one of the most beautiful and superior styles for kitchen countertops. 
It is a natural stone; it's heat-resistant, scratch and spill-proof, and durable. Each piece is unique and indeed more magnificent than other materials. 
Being a natural stone, it is expensive and requires periodic maintenance. But with timely sealing and maintenance, granite countertops are highly durable. Each installation can cost you a minimum $40 / square foot and can go up to
$200 / square foot. 
Quartz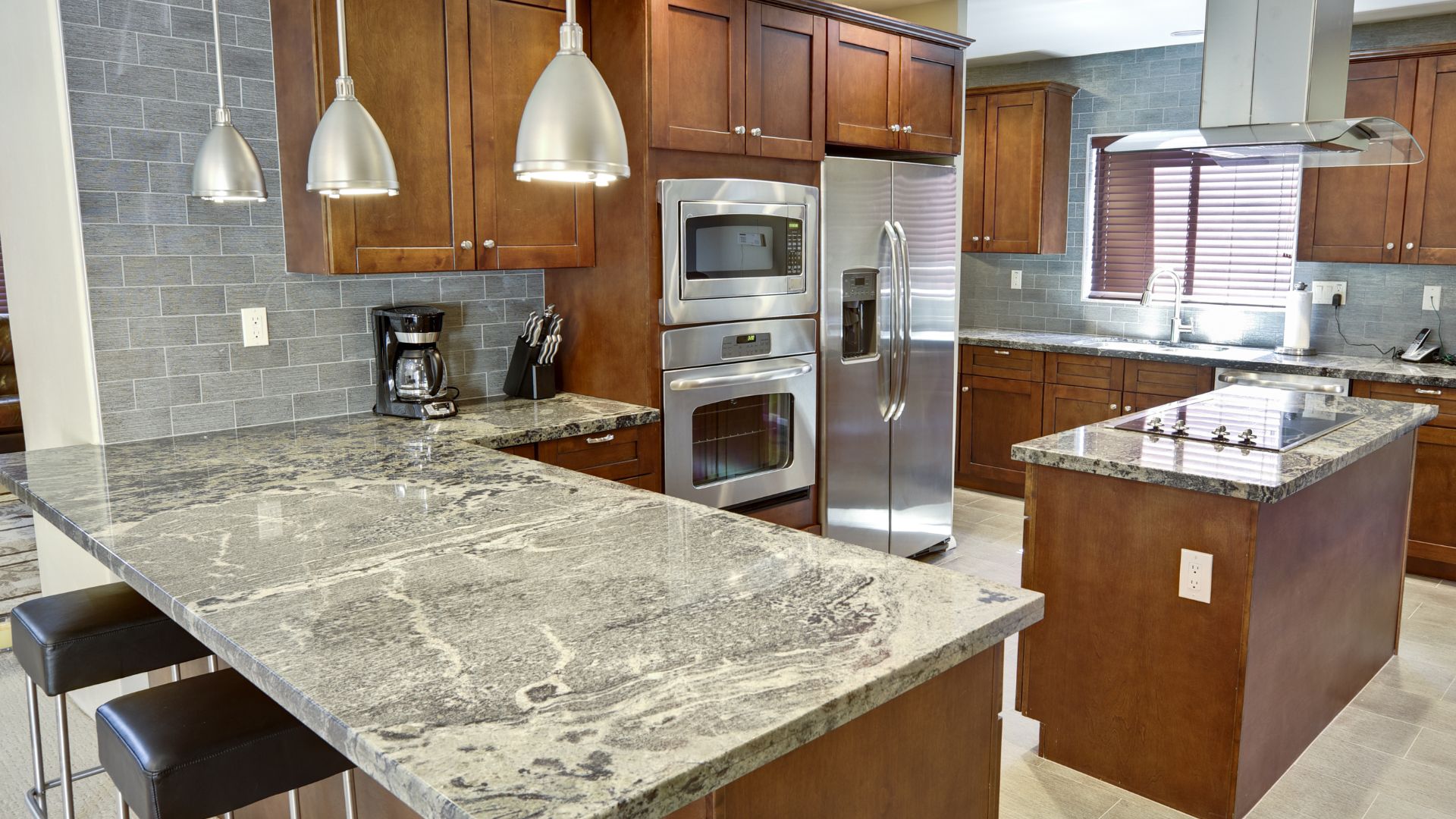 Fabricated from polymers and resins, quartz is an excellent kitchen countertop option in Alexandria, VA. Being an engineered stone, it is available in a variety of colors and patterns. 
Quartz Countertops don't chip, etch, scratch or stain. It doesn't even require regular maintenance or sealing. The cost of kitchen countertops in Alexandria, especially quartz counters, can go from $60 – $150 / square foot. 
Laminate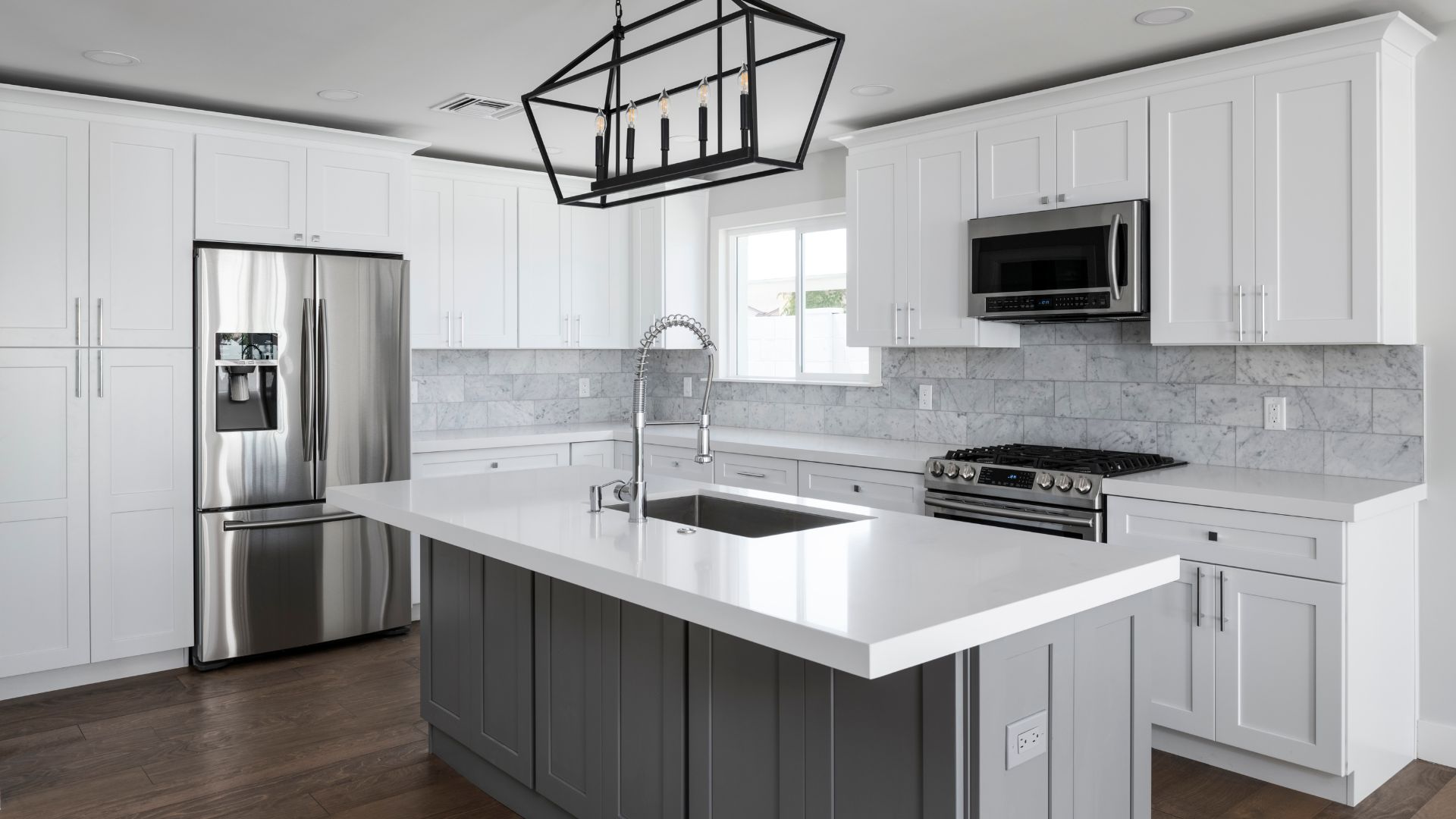 Moving on, laminate has an unfairly earned reputation for being cheap. The cost of kitchen remodeling countertops in Alexandria is lower than any other surfaces. 
On average, it costs around $20 – $50 / square foot. It is durable, waterproof, scratch and stain-resistant, but it's still cheaper than most materials. 
Laminate is available in a variety of styles and color, it's also an easy DIY option if you want to save up. If you have a small island or a tight budget, laminate will be your go-to choice. On the other hand, it won't have the same sturdiness and durability as natural stone or other materials. 
Marble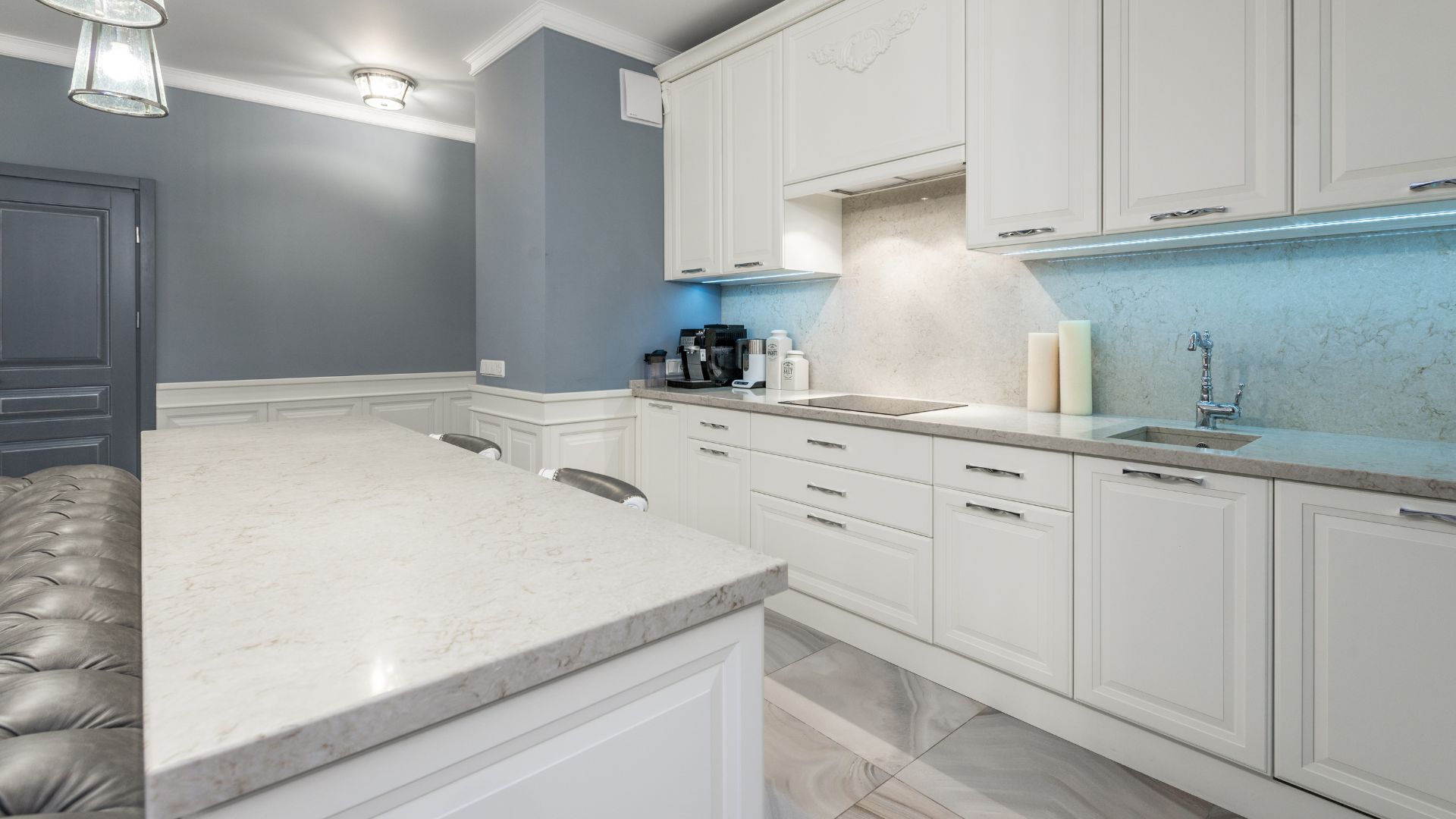 Yet another natural beauty. Marble is a natural stone, yet this natural stone is dense and durable. It is a timeless addition to your room because each piece is one-of-a-kind. 
On the contrary, marble isn't like other stone variants. It requires high-maintenance and care. It is easy to soil, scratch, stain, and chip quartz surfaces. This epitome of luxury is not only naturally stunning but also has a ton of benefits. 
When it comes to pricing, marble countertops are far more superior than other materials. If you have your heart set on it, the pricing can cause some troubles. It starts from $125 – $250 square foot, which is steep. If you don't have a strict budget, marble is the best kitchen countertop material for you in Alexandria.